Yoko Ono, a multimedia artist, composer and musician, has always been associated to John Lennon or The Beatles in her whole life. The artist who was raised in between the United States and Japan started creating paintings, performances, music and videos in the 60s, before she actually met John Lennon.
Here are some facts about the infamous Beatles breaker who continues to strive her powerful and important position in the contemporary art world today.

Yoko Ono left with no clothing
Started becoming very involved in conceptual art in the 1960s, She became a member of Fluxus, a conceptual art movement inspired by Neo-Dadaism and the avant-garde, which was known for their short and prankish performance artworks.
She has created several famous artworks, but Cut Piece (1964) and Grapefruit (1964) are ones of Ono's most well-known artworks from the 1960s. In Cut Piece, She wanted to portray the internal suffering of people while questioning topics about gender and identity, hence the participation of the audience to cut Yoko Ono's clothes with scissors until there was nothing left on her body. Meanwhile in Grapefruit, it was a conceptual book based on lyrics and poetic verses written in the imperative.

Yoko Ono and John Lennon
The avant-garde music scene became part of Yoko Ono's life just after she met Toshi Ichiyanagi, a Japanese avant-garde composer (now one of Japan's leading electronic composers). She married him in 1956 against her parents.
No, John Lennon was not his first husband — he was apparently Yoko Ono's third husband. In 1962 she married Anthony Cox, an American movie producer and art promoter. They had one daughter together, Kyoto.
She moved to London in 1966 and she met John Lennon while she was showing her conceptual artwork at one of her exhibitions. Yoko Ono's artwork called "Ceiling Painting" caught John Lennon's attention. They started working together on musical projects such as the 'Unfinished Music No.1: Two Virgins' (1968) and activist works such as Bed-In (1969), after they discovered their similar interests in the arts, as well as their radical political views and beliefs.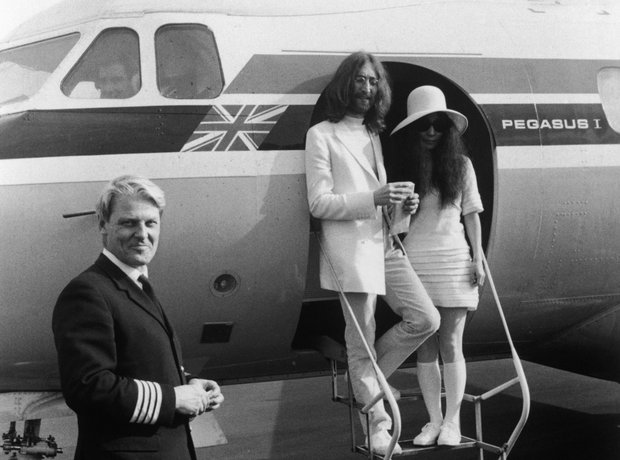 How McCartney saved Ono and Lennon's marriage
John Lennon and Yoko Ono were separated for about two years in the summer of 1973 after John Lennon had a brief fling with his personal assistant, May Pang.
Not long after they got back together in November 1974 at an Elton John concert, Yoko Ono got pregnant, gave birth to their only son, then John Lennon became a house husband to raise their son, Sean. People were talking of how Paul McCartney was actually the one who brought John Lennon and Ono together when Lennon did not ask for any kind of help. She acknowledged Paul McCartney's help and actually felt grateful for it.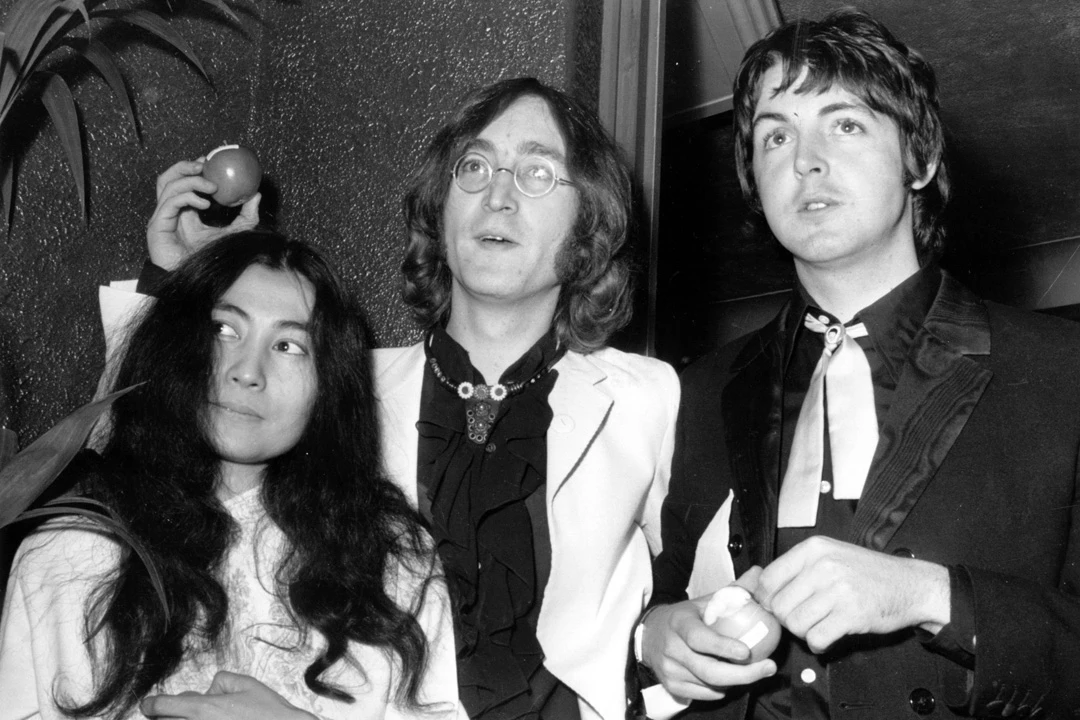 Yoko Ono behind the break-up of The Beatles
During the glorious era of The Beatles, John Lennon and Yoko Ono formed a band called "Plastic Ono Band". They intended to create protest songs like Give Peace a Chance, Cold Turkey, and Instant Karma. Until today, Yoko Ono is still often blamed for the break-up of The Beatles.
John Lennon and Yoko Ono were quite inseparable and the rest of the members of The Beatles did not really fancy her constant presence, especially in the studio. Paul McCartney also said that John Lennon only became addicted to heroin after meeting Yoko Ono. However, Yoko Ono denied the rumour, claiming that if she was not there, John Lennon might not have gone to the recording sessions and the albums Abbey Road and The White Album would not have been made.

Ono continuing career after Lennon's death
Yoko Ono has continued her career in both art and music since John Lennon's tragic death. Recording albums, performing in tours, composing musicals have been her activities ever since. Yoko Ono has also not stopped honoring John Lennon's legacy by doing a variety of projects.
In 2007, on John Lennon's birthday, she unveiled the Imagine Peace Tower on an island in Iceland called Videy. 2011 Yoko Ono, with her song "Move on Fast", became the oldest artist to have a number-one hit on the dance charts — she was 78 years old. And In 2015 there was a special exhibition at New York's Museum of Modern Art, showcasing 100 artworks created by Yoko Ono from 1960 to 1971.