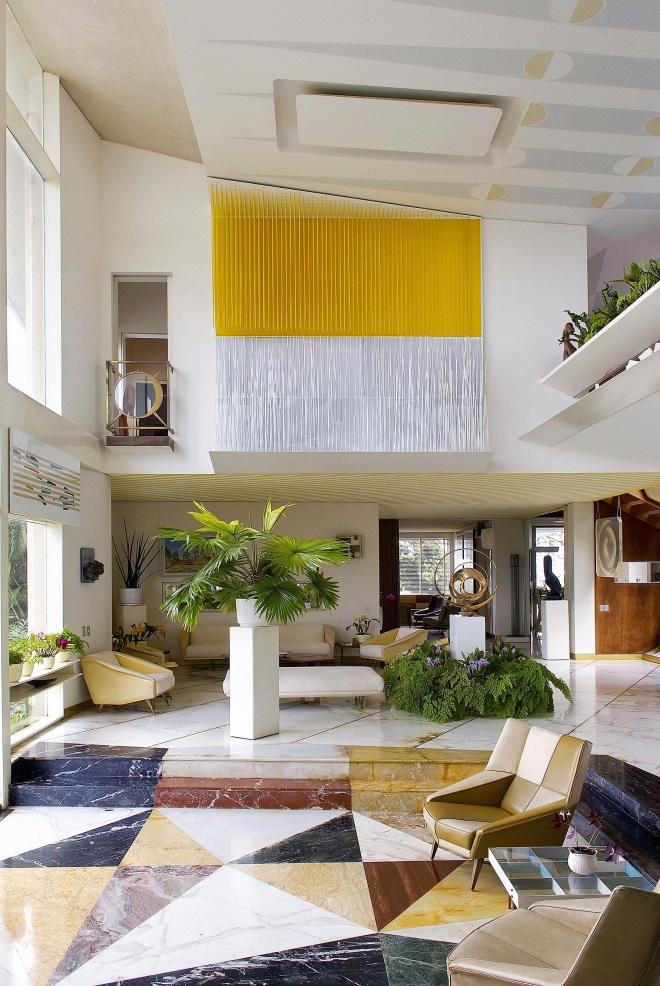 Today, more than ever, the mid-century modern look is everywhere. Flip through any interior magazine, and you'll find that more than half of the featured homes prominently include mid-century furniture pieces.The mid-century design movement spanned from about 1933 to 1965 and included architecture as well as interior, and graphic design. The style grew out of early-20th-century Modernism, including the International and Bauhaus movements. Mid-century really grew in popularity after World War II, due to new technologies and materials, and a newfound prosperity. Today the mid-century modern has yet to leave the mainstream gaze—for good reason. Characterized by organic influences, simple forms, emphasis on function, minimal ornamentation, and it being designed for every body – the style has an undeniably timeless appeal.

Like many design industries the mid-century modern era is filled with unacknowledged female talents, whose work was often ignored or overshadowed by the male-dominated world they lived in during their lifetimes. Here we honor 5 incredible female designers responsible for much of the world's mid-century modern furniture, that is still on trend today.
Charlotte Perriand
Charlotte Perriand was a pioneering French architect, designer, and multidisciplinary creative force, whose free spirit championed good design for all.

"Art is in everything," insisted Charlotte Perriand, the pioneering French architect, designer, and multidisciplinary creative force. "It is in a gesture, a vase, a cooking pan, a glass, a sculpture, a piece of jewelry, a way of carrying yourself. Making love is an art."

With a deep passion for design, Charlotte Perriand attempted to join Le Corbusier studio in Paris in 1927. By Perriand's account, when she arrived at his atelier with her portfolio in hand, seeking a position, he dismissively told her, "We don't embroider cushions in my studio." However that sexist rejection did little to discourage Perriand. She invited him to the Salon d'Automne to view her design work. Le Corbusier—recognizing a kindred spirit after seeing her Bar sous le toit design—hired her. After joining she would then spend more than a decade working with Le Corbusier. Perriand had women in her mind behind her designs, as far back as the 1920s she designed open-plan interiors to make sure women didn't feel trapped in their homes. From the 1930s onward she found inspiration in nature and was highly influenced by the years she spent in Japan during the Second World War. Her modern ideas can be found in the way we live today, from the use of materials to her belief that good design is for everyone. 
Aino Aalto
In 1920, Aino Maria Mandelin became a licensed architect in Finland. In 1924 she went to work at architect Alvar Aalto's office. The two fell in love, married and began a long partnership. Together, the Aaltos were the first to exhibit the Functionalist style of architecture in Scandinavia, and they revolutionized Finnish design in the mid-century. Although Aino was clearly a skilled architect and designer in her own right, many of her achievements were attributed to her husband during her career. In 1932, Aino beat her husband in a design competition with her glass designs, Aino's glasses also won a gold medal at the Milan Triennale. These and other items of glassware designed by Aino Aalto are made for everyday use. Their simple and yet timeless design continues to inspire designs and are part of our life 80 years on.
Eileen Gray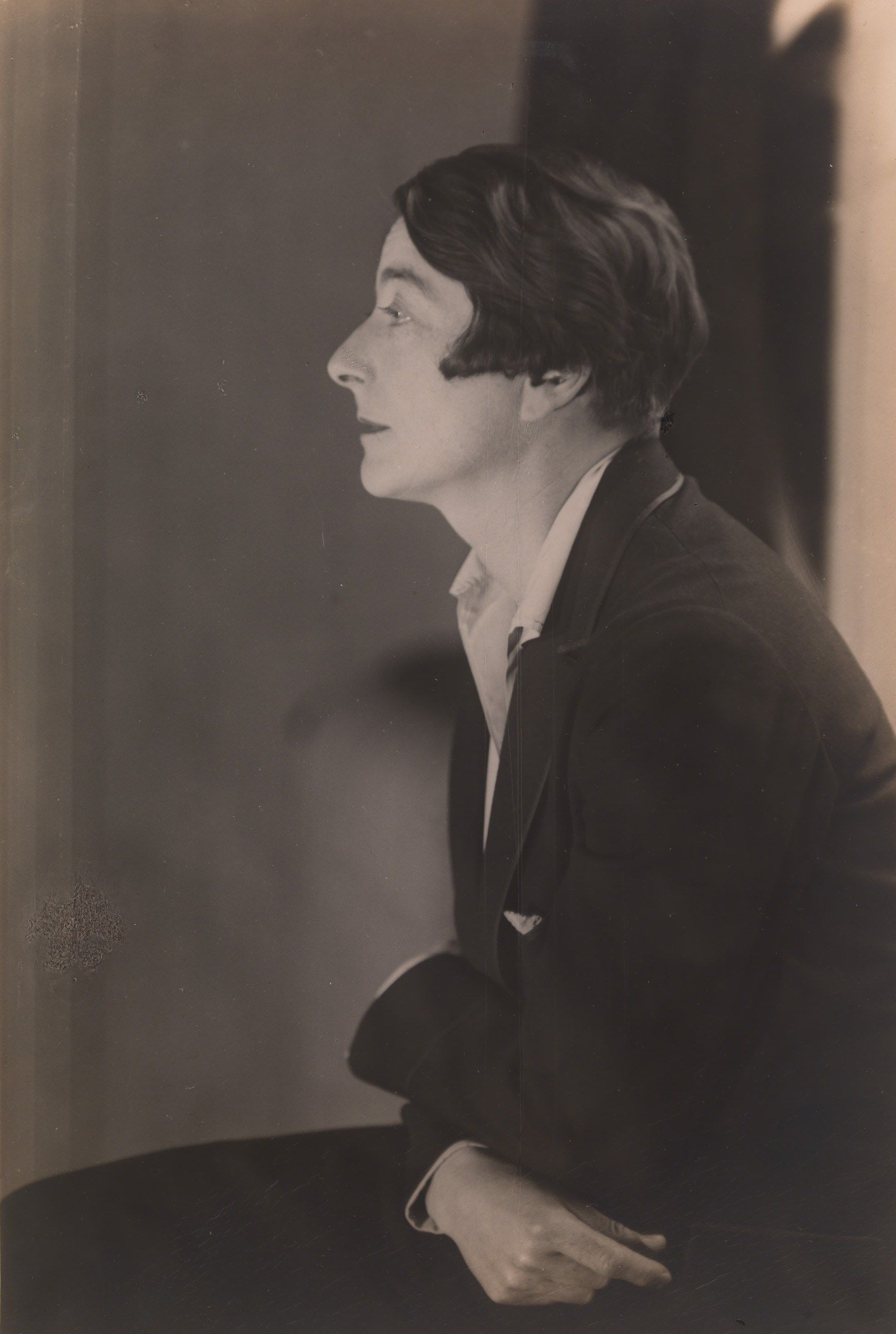 Eileen Gray was an Irish architect and furniture designer who was a pioneer of the Modern Movement. Over her career, she was associated with many famous artists, including Kathleen Scott, Adrienne Gorska, Le Corbusier, and Jean Badovici. Gray was one of the first women to study at the Slade School of Fine Art in 1898, where she studied drawing and painting. Her most famous work is the house known as E-1027 in Roquebrune-Cap-Martin, France. In addition to collaborating on the incredible E-1027 building in France, Gray designed the iconic Bibendum chair. Eileen Gray was a pioneer who carved out her space the male-centric world of Modernism. After finding success as a furniture designer, she turned to architecture in her late 40s. She found acclaim at the age of 94, before passing away aged 98, in 1976. Today, Eileen Gray is getting the attention she deserves, with exhibitions in around the world from Paris to New York, with her furniture selling for fortunes at auction.
Florence Knoll
Florence Marguerite Knoll Bassett was an American architect, interior designer, furniture designer, and entrepreneur who has been well-known for revolutionizing office design and bringing modernist design to office interiors. Her main goal throughout her career and accomplishment was to champion what she called "total design". Total design was a way of approaching the design of an interior as a holistic work, one that layers colour, pattern, texture, lighting and furniture. Knoll also had the ambition to bring architectural thinking to interior design. She was the driving force in the production of a number of singular pieces – Mies van der Rohe's Barcelona Chair, Eero Saarinen's Tulip collection. She worked to professionalize the field of interior design, fighting against gendered stereotypes.
Ray Eames
Ray-Bernice Alexandra Kaiser Eames was an American artist and designer who worked in a variety of media. In creative partnership with her husband Charles Eames and the Eames Office, she was responsible for groundbreaking contributions in the fields of architecture, graphic design, textile design, film, and furniture.
The Eames Office is most famous for its furniture, which is still being made today, eighty years later after it was first designed. Together, the Eameses are considered one of the most influential creative forces of the twentieth century. During her lifetime, Ray Kaiser Eames was given notably less credit than her husband. As Ray's husband, Charles Eames, said : "Anything I can do, Ray can do better."