The 70's art scene was heavily influenced by the previous decade's social events and challenges to the system, which produced some of the most thought-provoking ideas known today. In the midst of the hippy movement, civil and queer rights actions, and the dawn of the Women's Liberation movement on the West Coast, feminist art became increasingly more popular. Female artists have been overlooked throughout much of history and continue to be marginalized by the art world today. Here we showcase 6 trailblazing females at the forefront of the 70's art scene.
Judy Chicago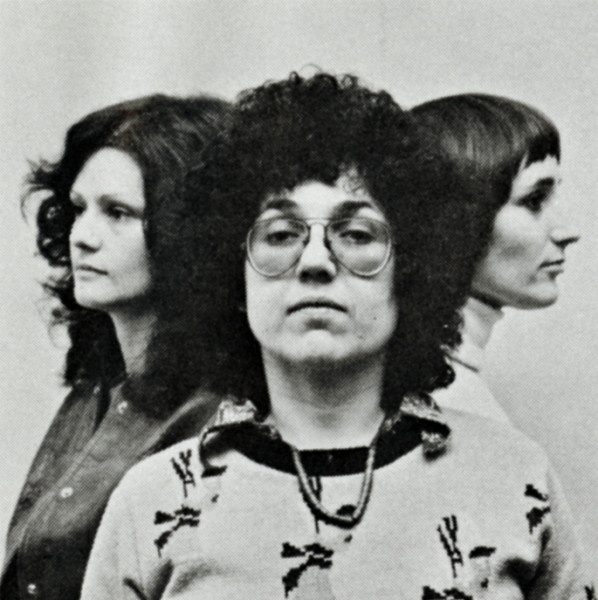 Famous with early feminist art, Judy Chicago has been challenging the male-dominated art world since the 1970s. Till this day she is a feminist artist, art educator, and writer known for her large collaborative art installation pieces about birth and creation images, which examine the role of women in history and culture. Her characteristically colourful breadth of work spans five decades now. During the 1970s, Chicago founded the first feminist art program in the United States at California State University Fresno (formerly Fresno State College) and acted as a catalyst for Feminist art and art education.
Chicago's most well-known work which was created in the 70s is The Dinner Party (1974-79), which is permanently installed in the Elizabeth A. Sackler Center for Feminist Art at the Brooklyn Museum. The Dinner Party celebrates the accomplishments of women throughout history and is widely regarded as the first epic feminist artwork. The work features 39 place settings meant to represent famous women from history, from Joan of Arc to Emily Dickinson, with a further 999 names written on the floor.
Barbara Kruger
In the 1970s American artist Barbara Kruger abandoned her wall-hangings (which were deemed a "women's craft") for the text-based slogan work that she is famously known for today, which focus on gender inequalities. Although some of these large wall hangings works were included in the Whitney Biennial, Kruger became detached and unsatisfied with her working output. She took up photography in 1977, producing a series of black-and-white details of architectural exteriors combined with her own textual musings on the lives of those living inside. Published as an artist's book, Picture/Readings in 1979. This was the start of her aesthetic vocabulary that Kruger would go on to develop throughout her career until today.
Lynda Benglis
Lynda Benglis pulled the trigger on sexism when she appeared in 1974 in an ad she placed in Artforum, naked and carrying a large dildo, endorsing an upcoming show of hers at Paula Cooper Gallery. Benglis felt underrepresented in the male-run artistic community and so confronted the "male ethos" in a series of magazine advertisements satirizing pin-up girls, Hollywood actresses, and traditional depictions of nude female models in canonical works of art. Benglis opted for the medium of a magazine advertisement as it allowed her full control of an image rather than allowing it to be run through critical commentary.
On top of her legendary advertisements, Benglis' latex and polyurethane pours of the late 1960s and 1970s marked her entry into the New York art world. In the 1970s, she turned to video as an extension of her sculptural work, producing over a dozen works between 1972 and 1977.
Betye Saar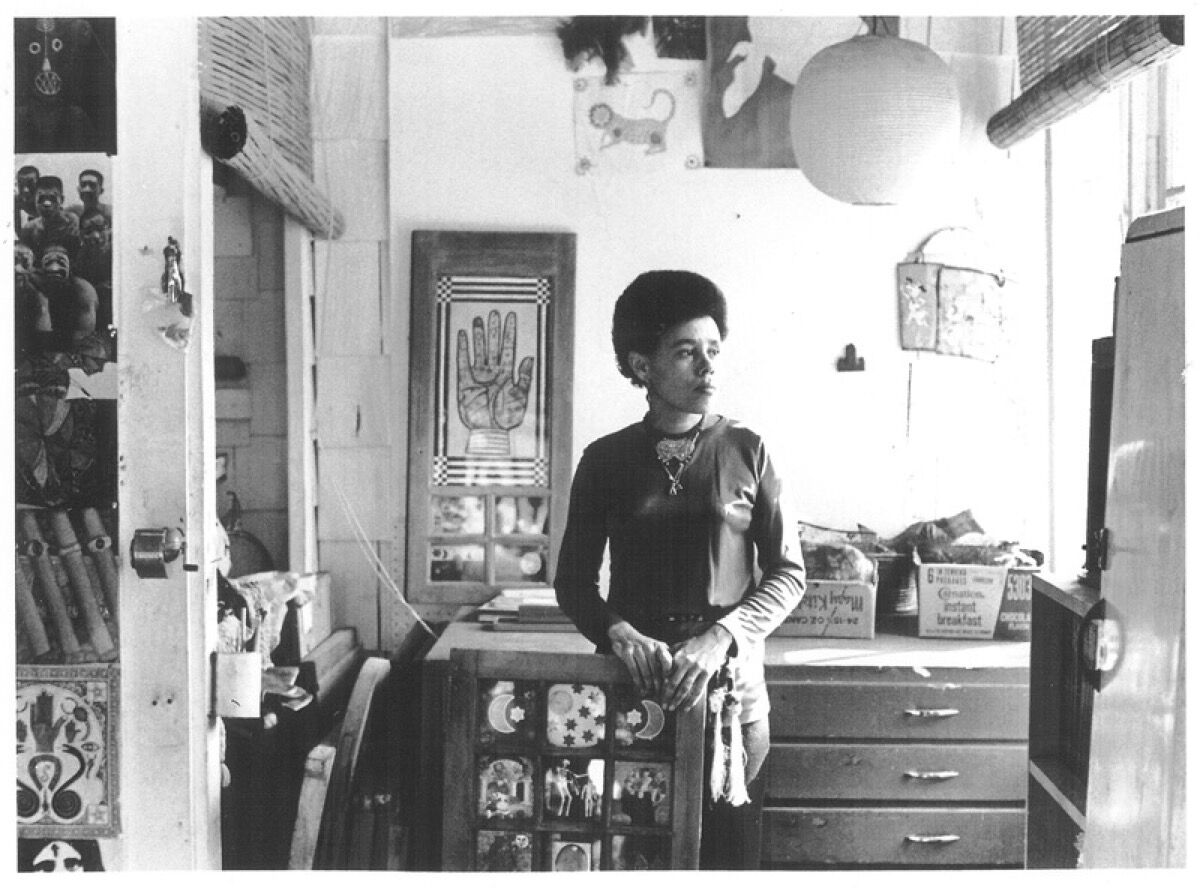 Betye Saar is one of the most celebrated artists in the medium of assemblage and a true icon within the contemporary art sphere, who came to international fame in the 70s. During the 1970s, Saar was a member of the Black Arts Movement, made up of poets, writers, performers, and artists who combined activism and art.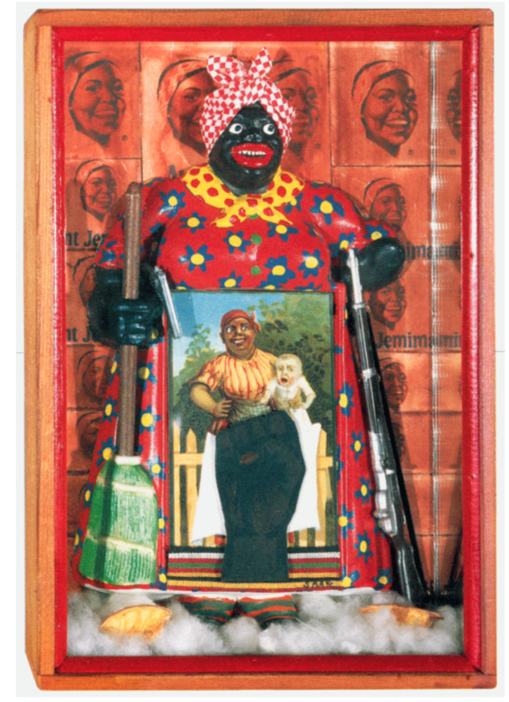 Her most famous work, The Liberation of Aunt Jemima, created in 1972 has become both Saar's most iconic piece and a symbol of black liberation and radical feminist art – one which legendary Civil Rights activist Angela Davis would later credit with launching the black women's movement.
Marina Abramović
The 70s decade saw performance art skyrocket from its crystallization in the 1960s as a style distinct from theatre or music, offering the body as a canvas more so than ever before. The self-proclaimed grandmother of performance art, Marina Abramović first began exploring performance art in the '70s, inserting her body rather than the canvas as the material for artmaking to become more closely connected with her audience. In 1974, she unveiled Rhythm 0, a six-hour piece in Studio Morra, Naples.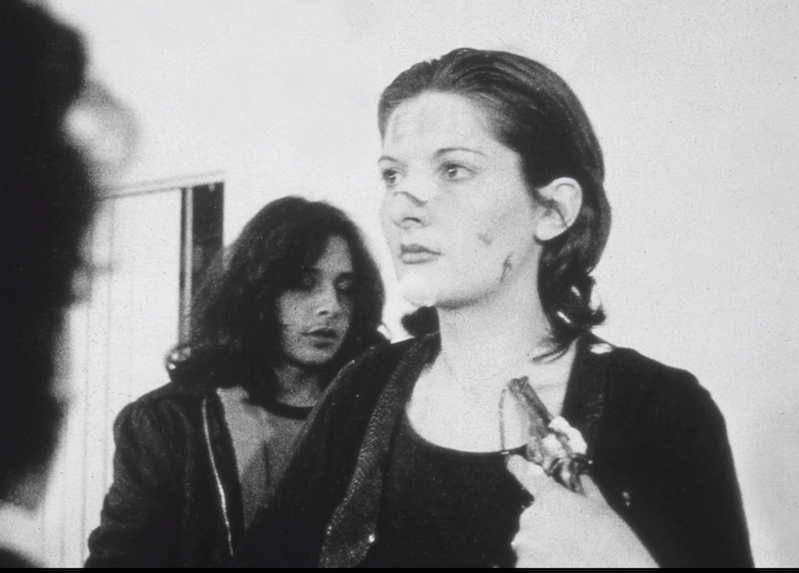 The work involved Abramović standing still while the audience was invited to do to her whatever they wished, using one of 72 objects, including a fun and knife, she had placed on a table. In 1975, however, she raised the stakes with her infamous performance Lips of Thomas, where she pushed her body to its physical limits to symbolise the abuse that female bodies have endured throughout history.
Cindy Sherman Cindy Sherman was a trailblazing artist of the Pictures Generation, a group of American artists in the early '70s who were known for their analysis of media culture. In 1974, together with Longo, Charles Clough and Nancy Dwyer, she created Hallwalls, an arts centre intended as a space that would accommodate artists from diverse backgrounds.
Shortly after she began working on Untitled Film Stills (1977-80), her breakthrough series in which she appears in an array of guises and personas, portraying female stereotypes found within film and the media. Since the 70s, Sherman continues to transform into a variety of characters, pushing her audience to confront other common stereotypes and their artificiality.