This post contains spoilers for season two, episode four of Euphoria.
Euphoria is series about a group of high school students who struggle with drugs, love, social media and money as they come of age, while trying to establish their identity.

The HBO TV series that everyone is talking about gave viewers an art history lesson this week in their Season 2, Episode 4 titled "You Who Cannot See, Think of Those Who Can."

As per usual this episode is complete chaos and nothing quite summarizes the general vibe quite like the opening "lover's montage". One thing these scenes have in common, all feature love stories marred by death or other tragedies.

Jules opens the montage posed as Venus from Sandro Botticelli's 'The Birth of Venus' (ca. 1485)'. This impressive mythological composition is centered on the introduction of the figure of the bare-naked goddess Venus, the goddess of love and beauty arriving on land, emerging from a shell drifting to Cyprus shore. It practically embodies the rebirth of civilization, a new hope, geopolitical, social, and cultural shift which occurred after the Middle Age turmoil. It is often regarded as one of the most important works of the Italian Renaissance.
Then there is an image that mimics René Magritte's 'The Lovers' (1928). Magritte's work 'The Lovers ' is a lesson in falling in love, in getting closer and closer to a person and suddenly realizing that you can never truly know them. Here, a barrier of fabric prevents the intimate embrace between two lovers, transforming an act of passion into one of isolation and frustration. Some have interpreted this work as a depiction of the inability to fully unveil the true nature of even our most intimate companions. Frustrated desires are a common theme in René Magritte's work.
The montage ends with a shot of Jules impersonating Frida Kahlo's 'Self-Portrait as a Tehuana' (1943). This portrait was painted when she and Diego Rivera divorced. This work expresses Frida's desire to possess Diego Rivera, who continues to betray her with his affairs with other women. But she cannot stop thinking about him. She painted a miniature portrait of him on her brow, indicating the obsessive love she had for the famous Mexican artist. In Euphoria, Jules is shown with an image of Rue on her forehead.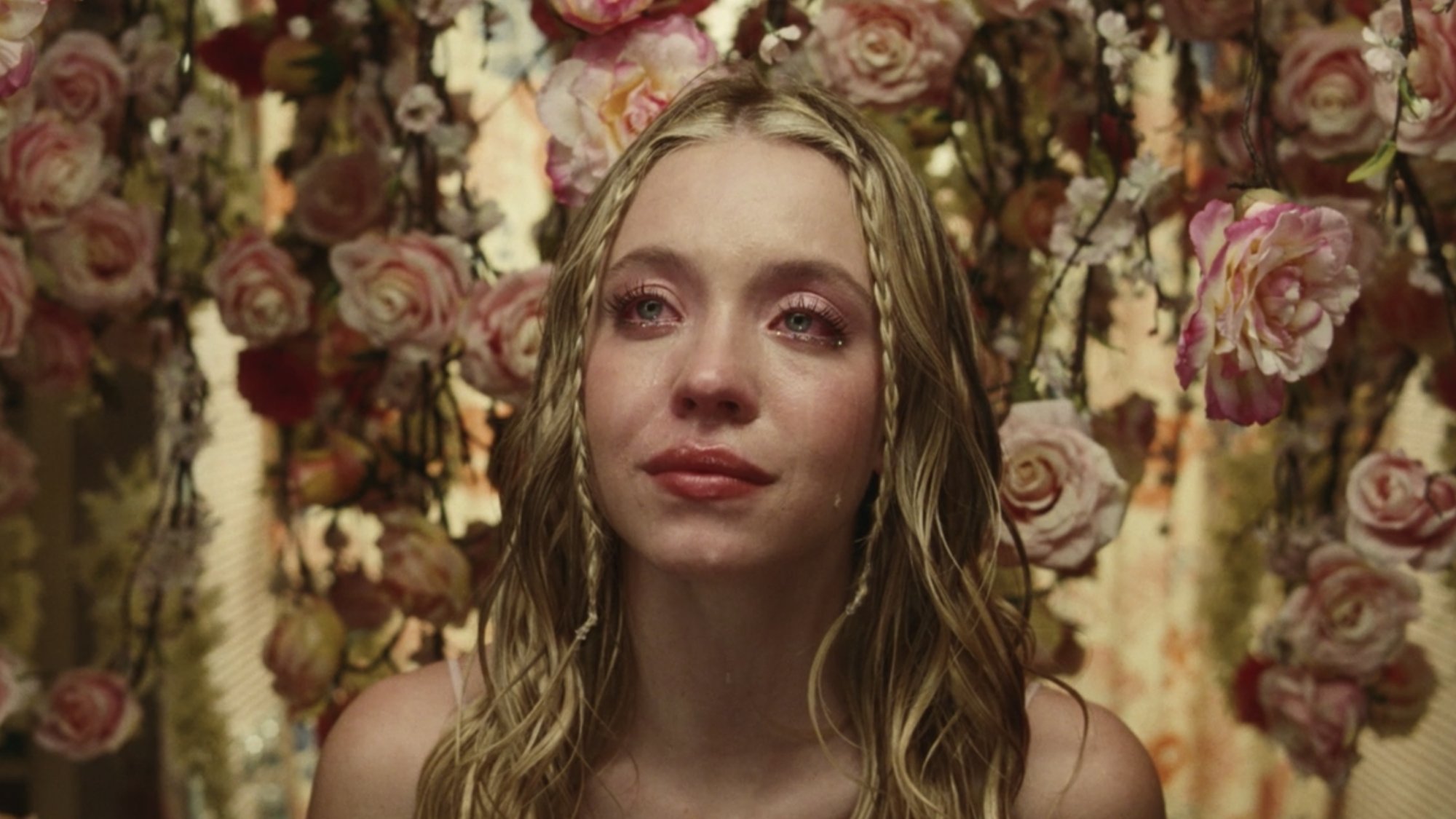 The art references do not end there in the episode. In the final scene, Cassie, another main character in the show, is depicted sitting inside a mirror, surrounded by flowers. In an interview that aired at the end of the episode, creator Sam Levinson said the imagery was inspired by "Mexican murals from the turn of the century."