This Lunar New Year, we celebrate the rabbit! A tame and tender animal, and swift in its movement. 
Throughout history, artists have included rabbits within their work or given the fluffy creature center stage as the main subject. 
The symbolic meaning of these adorable animals can be surprisingly complex. Within art, the rabbit can symbolize fertility, luck, creativity, compassion, and intuition. The rabbit is also a popular symbol in many cultures around the world. Often associated with springtime and new beginnings, these happy bunnies are a reminder that life is full of possibility.
Here, we look at our top 10 famous rabbits in art history.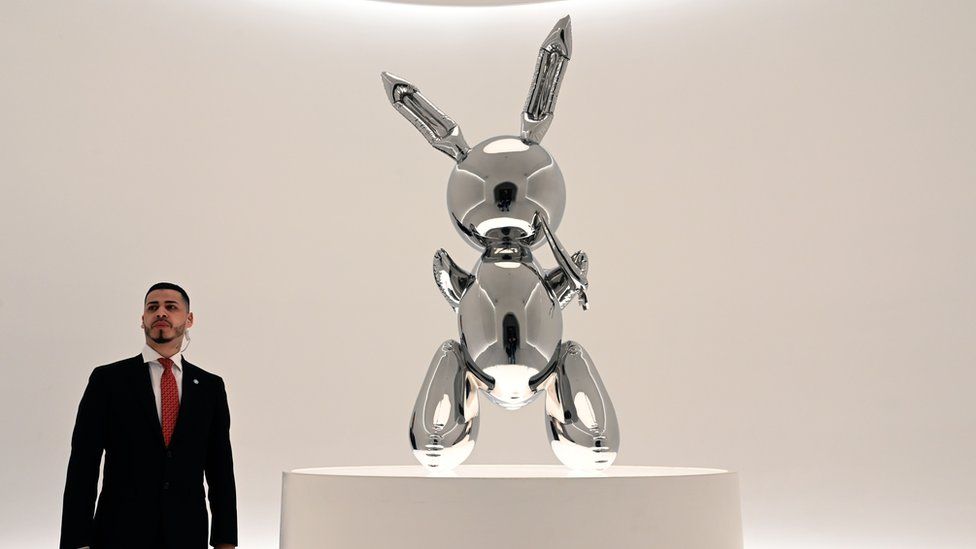 Jeff Koons' Rabbit was sold as part of Christie's Post-War and Contemporary Art auction in New York. Rabbit steel cast of an inflatable created in 1986, sold for $91.1m (£71m), breaking the record price for a work by a living artist.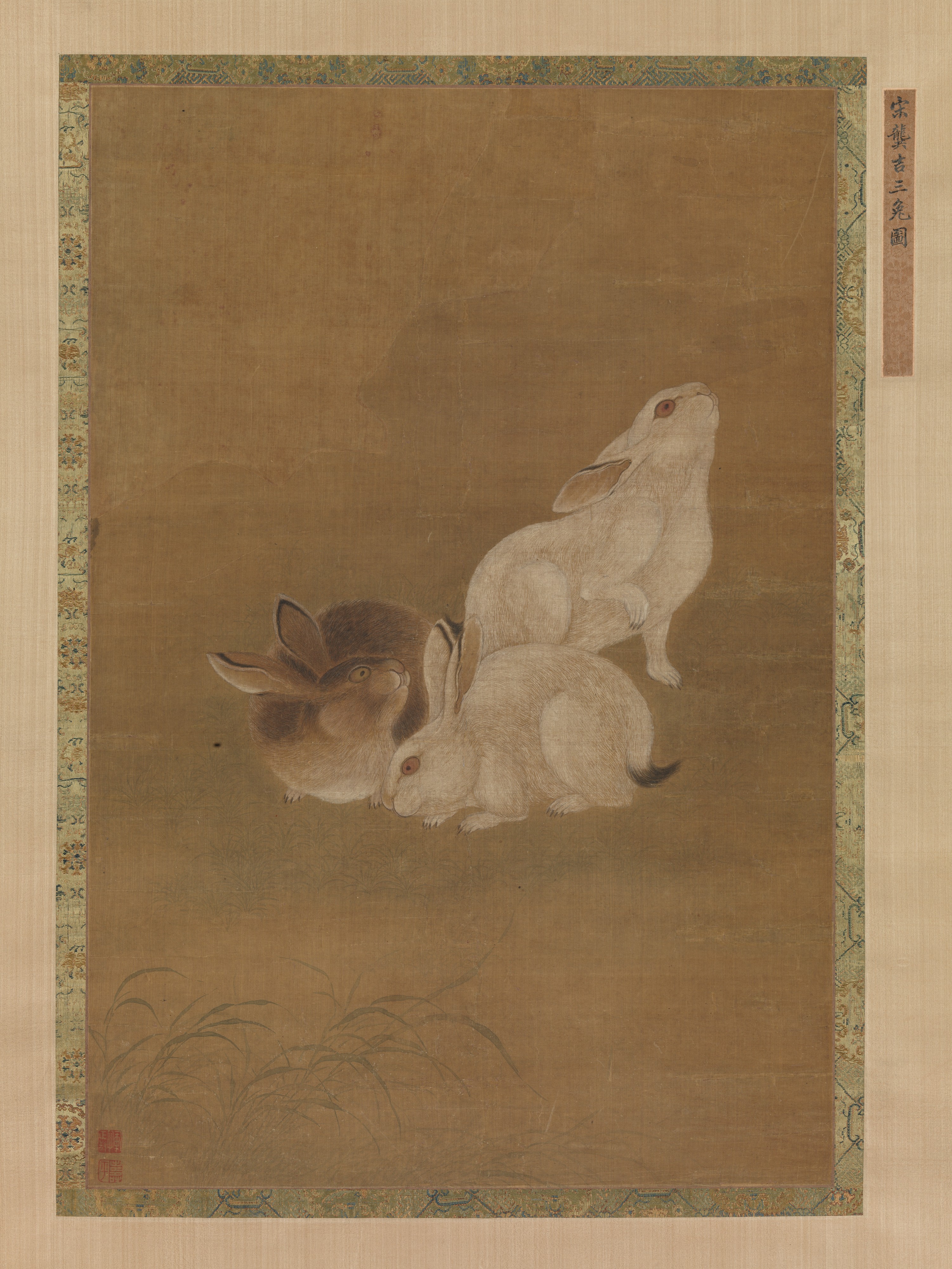 Three Rabbits, ca. 1644–1911, The Metropolitan Museum of Art, New York, NY, USA. This old scroll dates back to the Qing dynasty (1636–1912 CE).
Vincent van Gogh, Field with Two Rabbits, 1889, Van Gogh Museum, Amsterdam, Netherlands.
David Altmejd, 'Vector', 2022, at the White Cube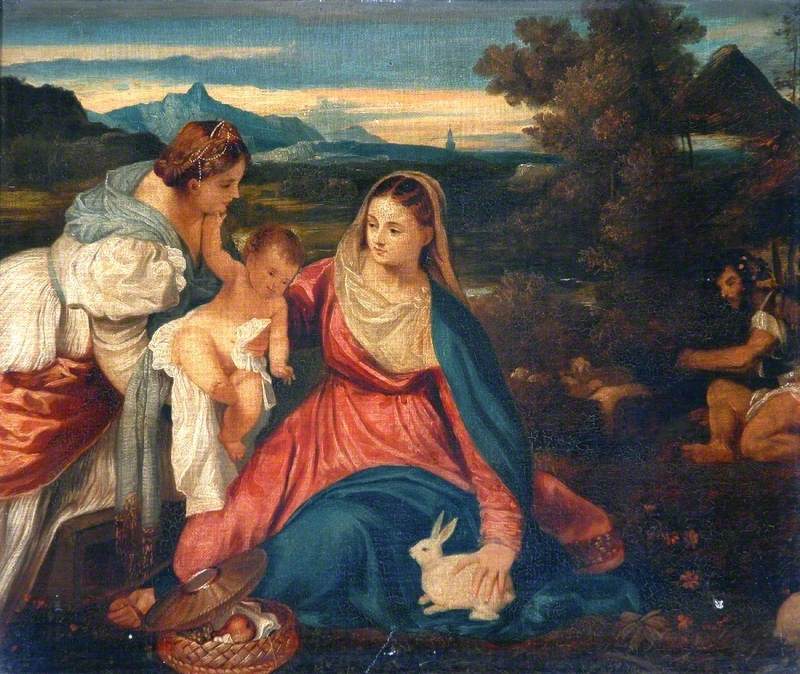 Madonna and Child with Saint Catherine and a Rabbit (recto) (copy after Titian) 1844. Clement Burlison (1815–1899) Durham County Council (Durham City).
Although not depicting an actual rabbit, we love this work by Utagawa Hiroshige, Shadow Figures, ca. 1842. Colossal.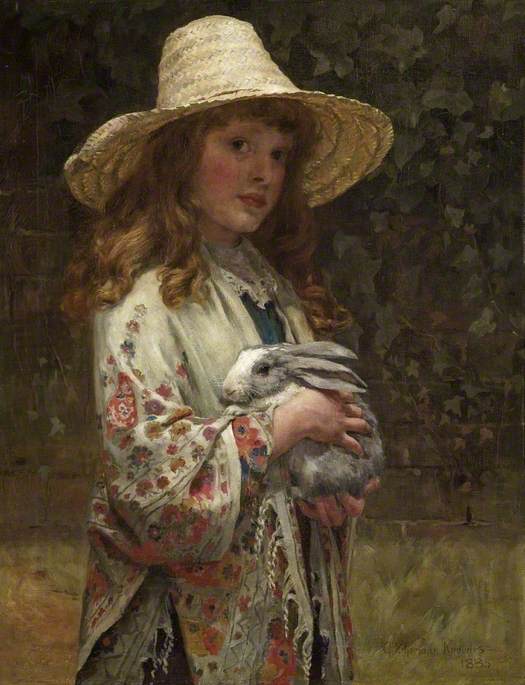 Her First Love 1885, George Sheridan Knowles (1863–1931) Russell-Cotes Art Gallery & Museum.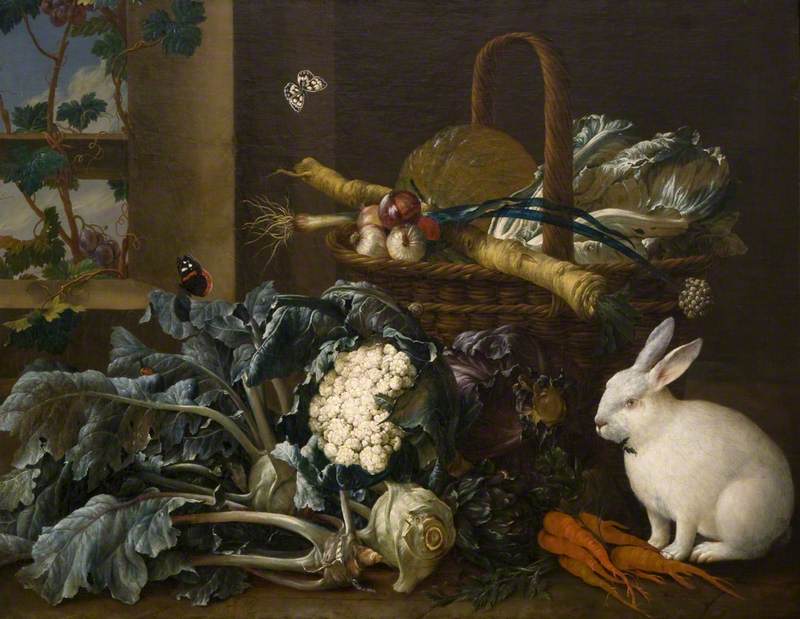 Still Life with Rabbit. Johann Amandus Wink (c.1748–1817)Dundee Art Galleries and Museums Collection (Dundee City Council).
Pierre Bonnard, Young Girl Sitting with a Rabbit, 1891, The National Museum of Western Art, Tokyo, Japan.
Marc Chagall, The dream (The rabbit), 1927, Musée d'Art Moderne de la Ville de Paris, Paris, France.