Just at Sunset Boulevard in front of The Standard in West Hollywood, British Artist Zoe Buckman will install a very special sculpture next month.


From Feb. 27, a monumental white neon outline of a uterus with boxing gloves in place of the ovaries will shine and rotate from a height of 43 feet. Well-positioned to be possibly regarded as a statement towards the recent #MeToo movement, this visual of female empowerment called "Champ" is the first public art project by Buckman.
Buckman's multidisciplinary practice encompasses neon, embroidery, sculpture, and photography. Her works explore themes of feminism and systems of oppression. Offering an honest discourse surrounding the female body and sexuality, she creates politically and socially resonant work centred around activism and advocacy.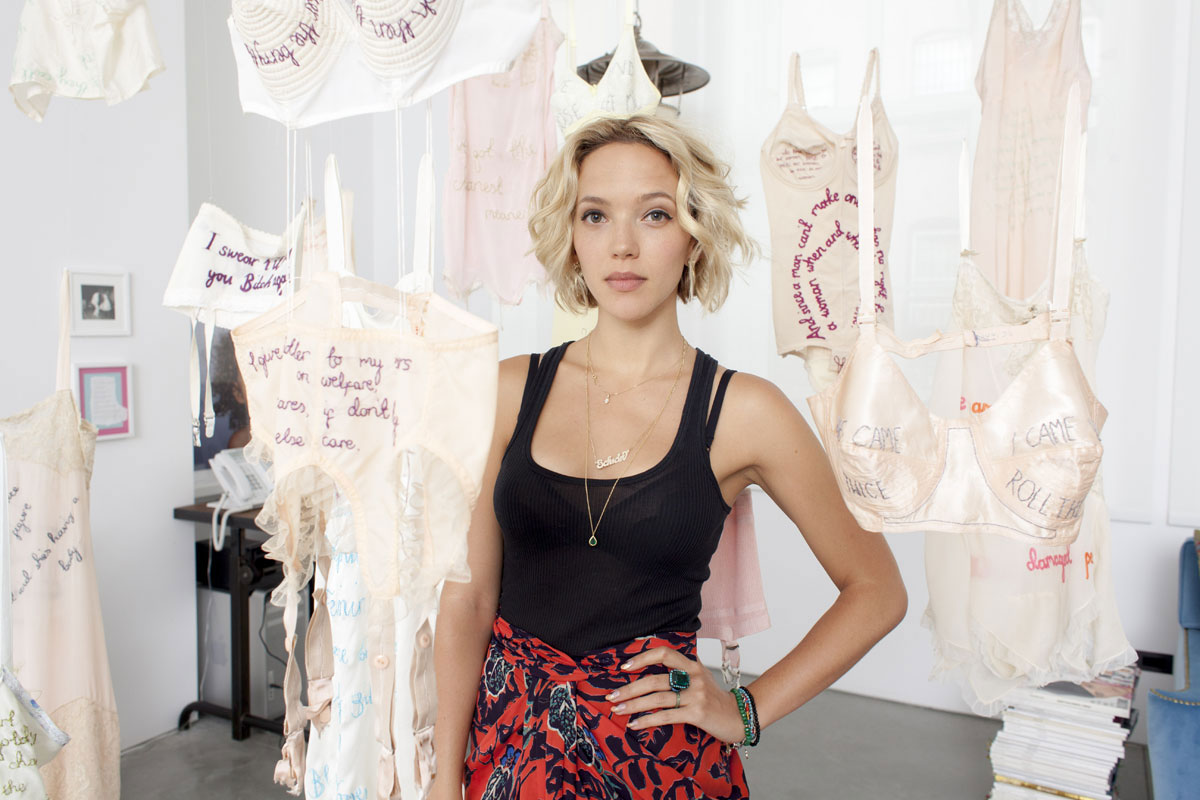 "I find Sunset Strip to be objectification overload, with all these advertising images and movie billboards of young women not only promoting the same standards of beauty but also images that can be quite sexually violent," Buckman told the NY Times.
The kinetic sculpture was commissioned by the NY based Art Production Fund and will be on show at Sunset Strip for the whole year.

Images via Zoe Buckman