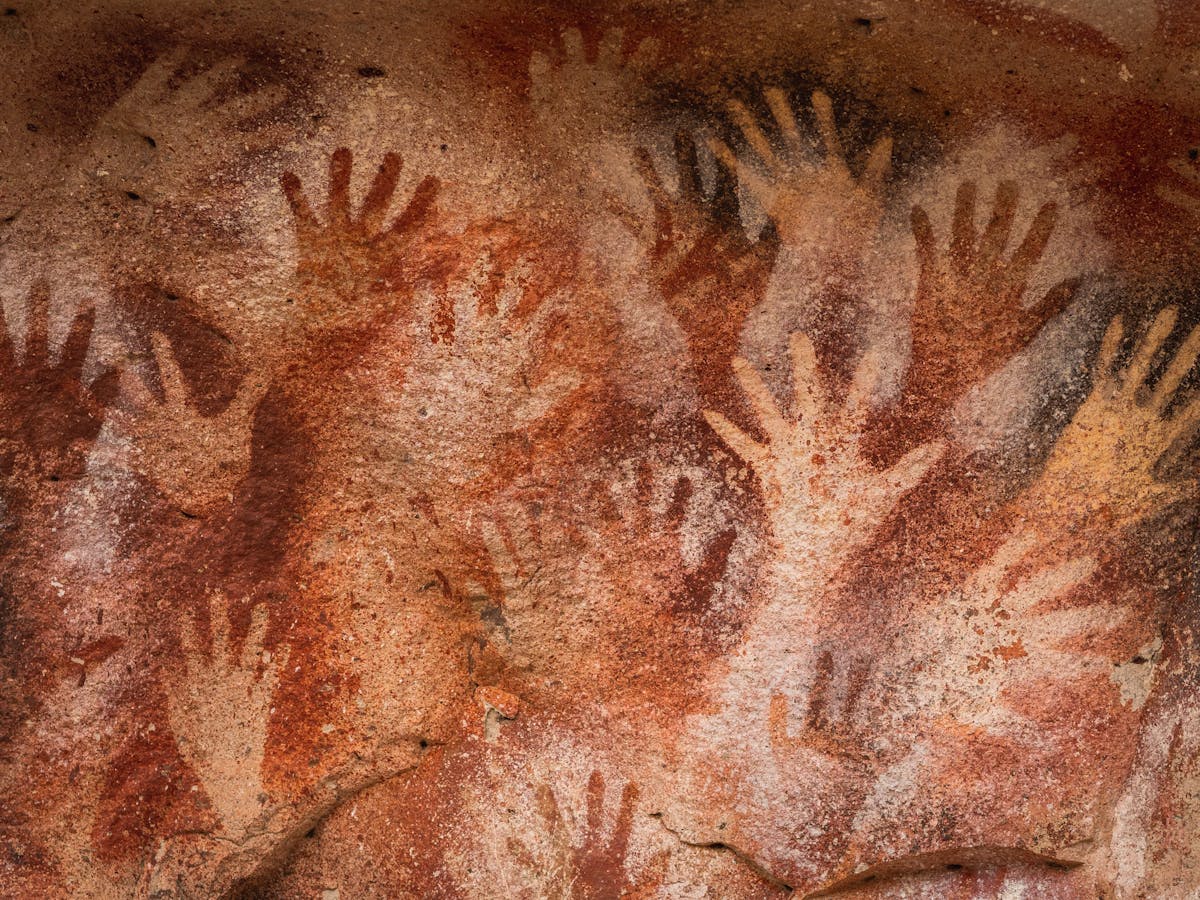 Artists for centuries have been using the four classical elements: water, earth, fire and air, as an inspiration or a medium to create their artworks.
Today the use of earth is a growing trend, in particular the use of soil, in some instances to raise awareness for environmental and social issues. The first ever example of art made from soil – using soil as a pigment to be precise – was in cave paintings that arguably formed the basis of creative thought in society. Here we showcase artists who are using the medium of soil and earth within their work.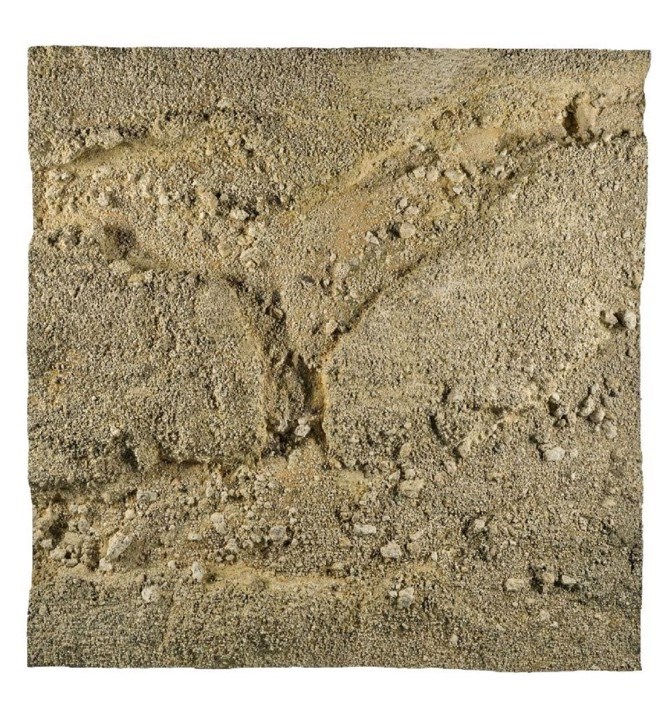 The Boyle Family

Mark Boyle and Joan Hills began collaborating in the 1960s, later joined by their children Sebastian and Georgina. They are best known for their exacting earth studies, whereby the artist pick at random a spot on the globe and meticulously replicate it, creating a representation of the earth within the clean space of the gallery. The work seen above that sold recently as Roseberys London was first exhibited in 2015 at the Abbot Hall Art Gallery. This exhibition saw the artists entering into the dialogue between the Lake District and the great British landscape tradition, subverting the traditional expectations of such an exchange. In the words of curator Nick Curator 'once you've seen their work in the flesh you'll never look at the infinite variations of the tarmac, soil, concrete, rock or sand that we walk on in quite the same way ever again.'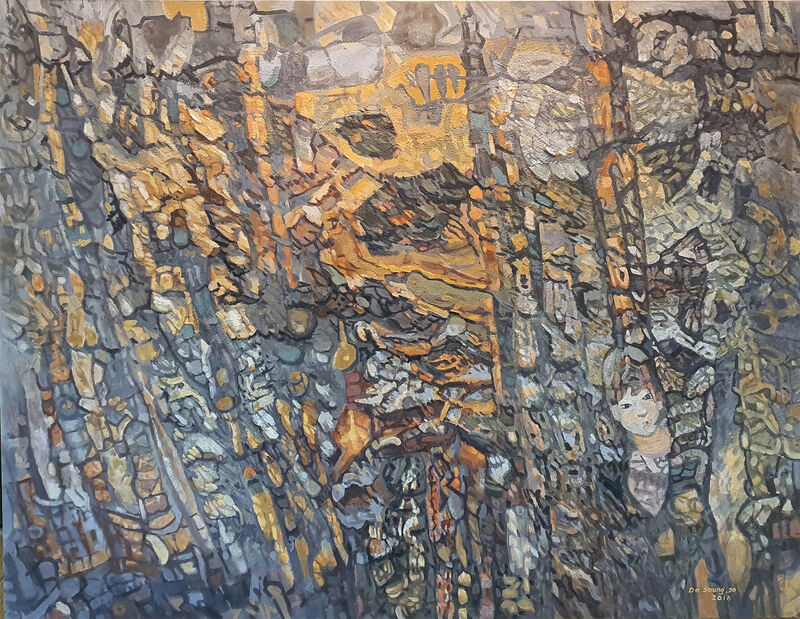 Dojoong Jo
Dojoong Jo is a pioneer in the technique of using soil as a material in painting, making him the world leader in the style known as "Earth Painting." He created the process out of a moment of inspiration and began experimenting and manipulating red soil. Over the past 24 years, he has developed his technique and expanded his materials to create unique mediums, colors, and application processes for soil art. The minerals in soil lend original colors to his works and allow the work to shimmer when illuminated, creating an exquisite effect and impression.
Kirsten Kurtz
Kirsten Kurtz is a scientist, the Manager of the Soil Health Laboratory at Cornell University in fact and an artist, who married her love of both art and science by creating paintings made entirely of pigments derived from soil. She discovered and honed this technique of mixing various dried soils with a gesso binder while working on the senior thesis to complete her B.A. in Visual Arts. In addition to painting on commission in her studio in Ithaca, N.Y., she organizes community events where she uses her soil paintings as a vehicle to inspire participants to not only celebrate the beauty of soil, but to also think about soil as an essential natural resource.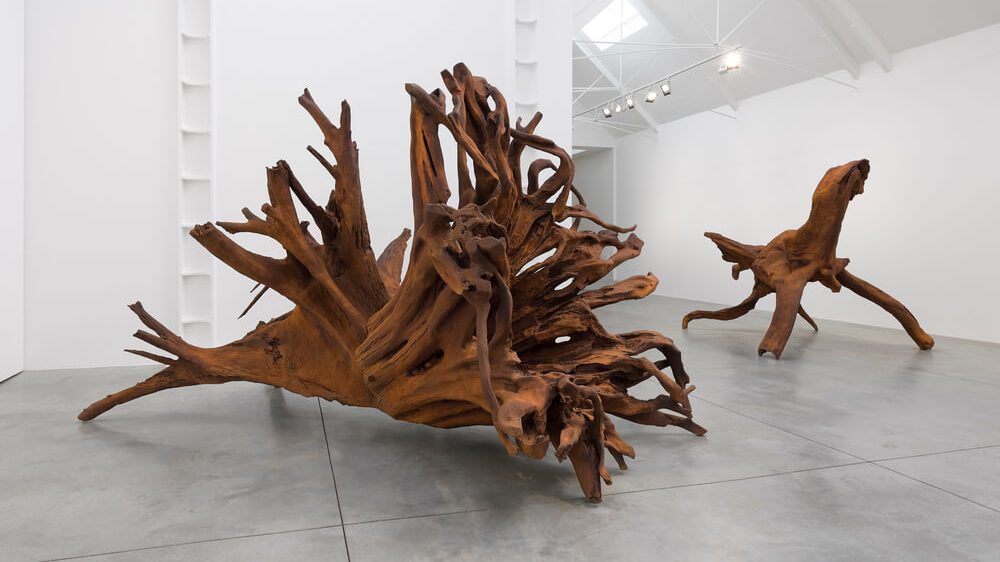 Ai Weiwei
Chinese artist and activist, Ai Weiwei works in a variety of different materials which he changes to convey his ideas, whether in wood, porcelain, marble or jade. Ai Weiwei's 'Roots' exhibition at the Lisson Gallery in London provoked reflection on a range of issues from the 'uprootedness' of the refugee crisis to government corruption and civil disobedience. Ai uses the method of casting ion of many natural elements of earth, especially trees, within his artworks.
Ai's trees within his Royal Academy exhibition were made from parts of dead trees that were brought down from the mountains of southern China and sold in the markets of Jingdezhen, Jiangxi province. Ai transported these to his former studio in Beijing where they were made into trees. He commented on the project "it's just like trying to imagine what the tree looked like".
About NEUBAU EYEWEAR:
NEUBAU EYEWEAR, an Austrian eyewear label that designs and manufactures optical glasses and sunglasses with sustainability in its heart. Our vision is to bring premium eyewear to the people. Because we believe, that premium is the best way to care about our planet and the best way to resolve the conflict of wanting a better world and living a good life.
Premium for NEUBAU means sustainability, responsibility and design. That's why we always challenge conventions and bravely offer new, creative options. We aim for the highest eco-friendly standards and use sustainable and innovative materials for a comfortable all-day wear, to create glasses in a distinct design that are standing out from the masses.