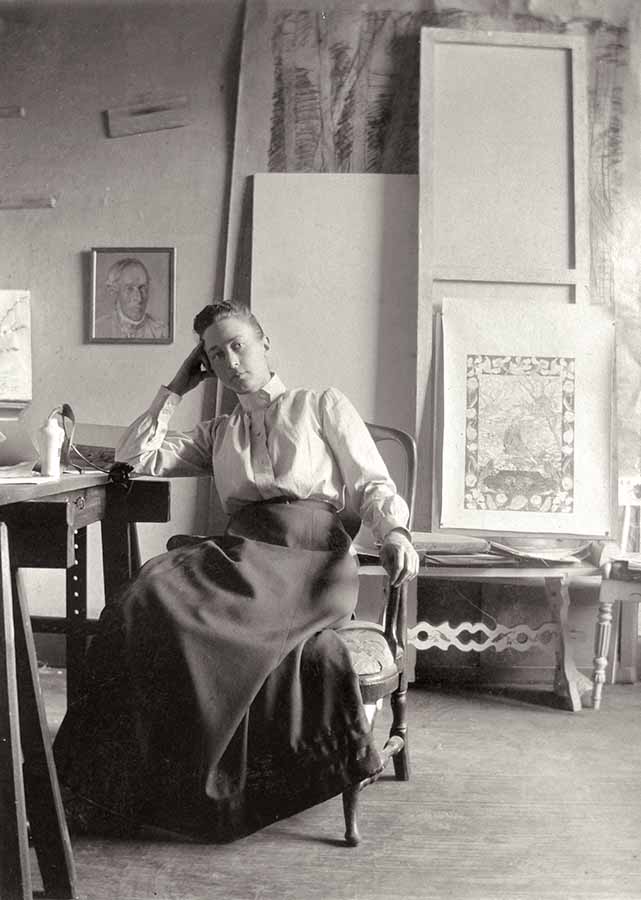 Despite passing in 1944, pioneering, Swedish artist and mystic, Hilma af Klint seems to be the artist of the moment. A seven-volume study and a biography was published last month, Tate Modern is planning a 2023 exhibition and the Oscar-nominated Swedish filmmaker Lasse Hallström has made a major movie about her, starring Lily Cole.
Here, we get to know the artist better.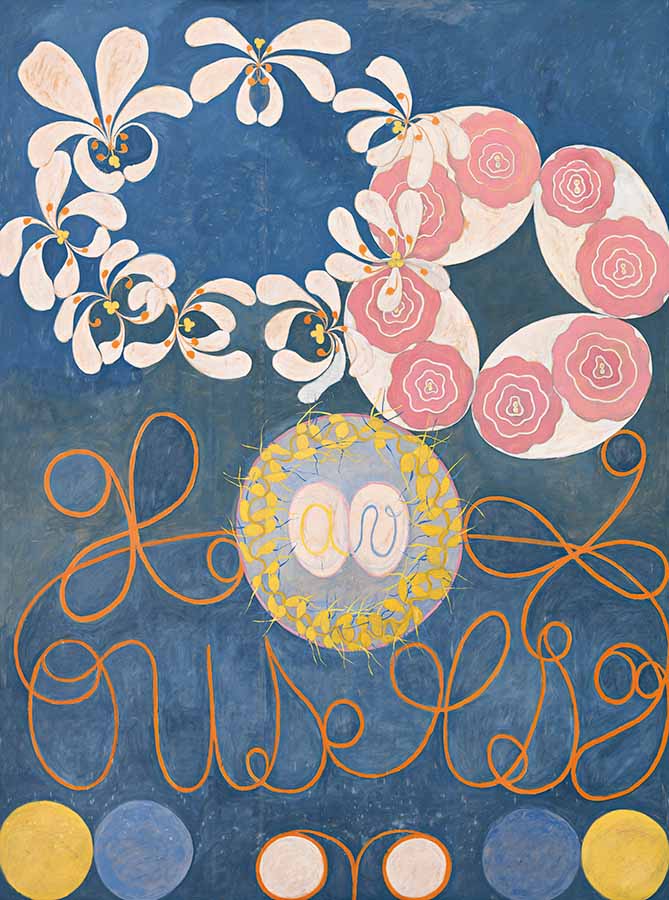 Born in Stockholm in 1862, af Klint studied at the Royal Academy of Fine Arts, graduating with honors in 1887. She soon established herself as a respected painter in Stockholm, exhibiting deftly rendered conventional portraits, landscapes, and botanical studies, and served briefly as secretary of the Association of Swedish Women Artists.
Already at a young age, she became involved in spiritualism. Later in her career, as a clairvoyant and mystic, she belonged to a group called "The Five", comprising a circle of women inspired by Theosophy. In 1906, guided by a spirit, the radical female painter began creating bold and colorful works in secret, including her groundbreaking series titled 'The Paintings for the Temple'. During her lifetime, she believed that the world was not quite ready for this radical series of art and stipulated that it not be shown for 20 years following her death.
Her innovative paintings are considered among the first abstract works known in Western art history. She is often overlooked by her male counterparts (which is often sadly the case in art history) and experimented with Abstraction way before the likes of Kandinsky and Mondrian.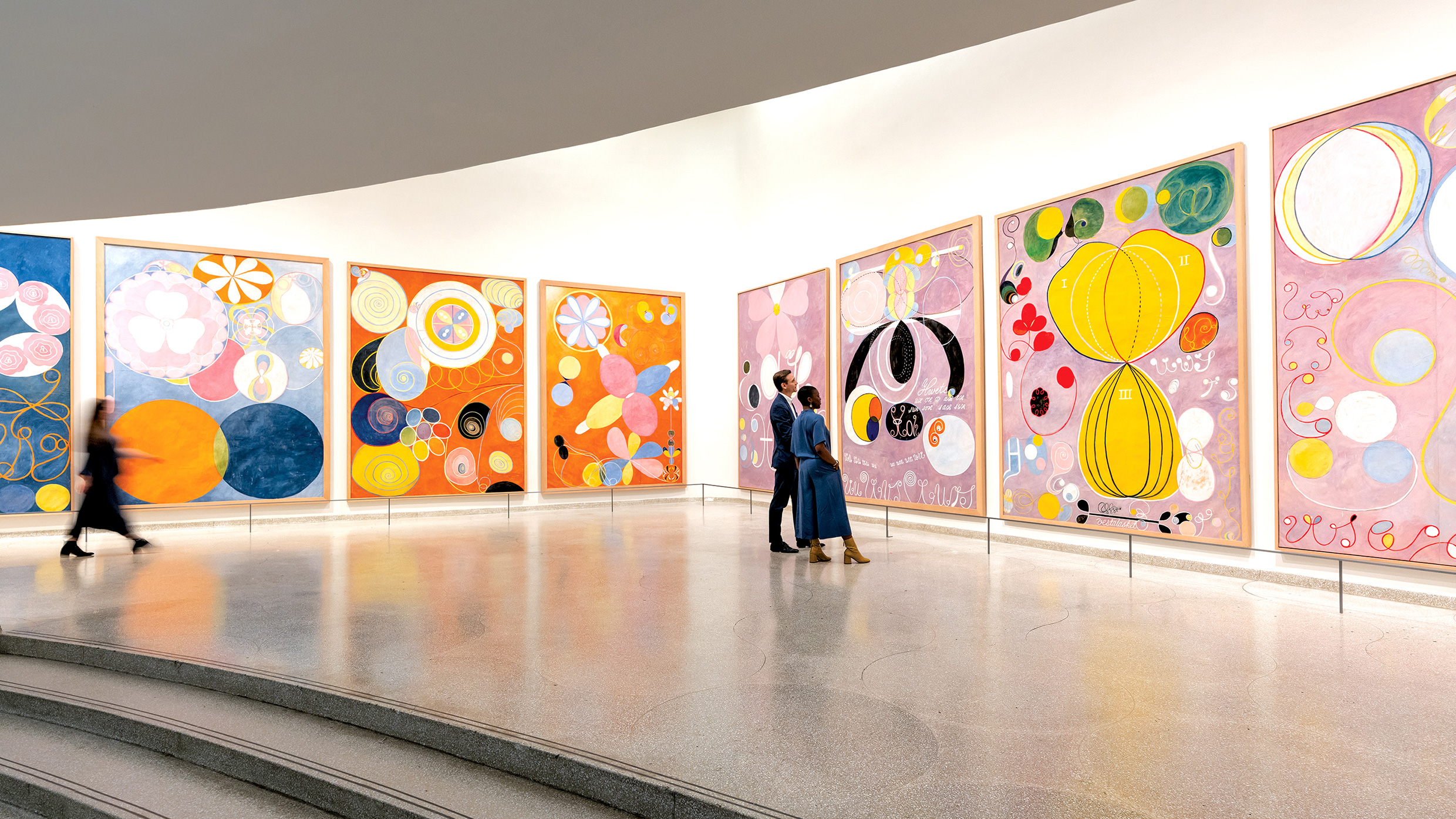 Her paintings were not discovered until 20+ years after her death in 1944, as she planned. Interest in her work grew after a 2016 show at the Serpentine gallery in London, which transferred to the Guggenheim Museum in New York, in an exhibition titled "Hilma af Klint: Paintings for the Future". This exhibition disrupted art history forever and astounded the world. It was the most successful exhibition in the Guggenheim to date – and af Klint's first-ever US solo exhibition.