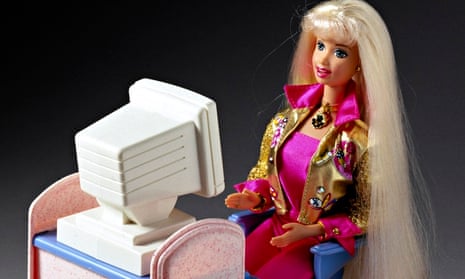 Welcome to the enchanting realm of the digital space, where brushes are virtual, pixels are paint, and hashtags are the new gallery labels. In this 3 part guide, we'll unravel the secrets to mastering the art of navigating the digital world for artists. So grab your stylus and get ready to embark on a creative adventure like no other!
Part 1 | Crafting Your Digital Canvas: The Online Portfolio
Crafting a compelling online portfolio is essential for showcasing your artistic talents and making a lasting impression on potential clients, collaborators, or admirers. Imagine your online portfolio as your very own art gallery, open 24/7 to art enthusiasts from all corners of the globe. Use this guide to create a website that's as beautiful as your artwork, where visitors can lose themselves in your creations.
1. Captivating Homepage:
Your homepage is the virtual entrance to your art gallery. It should immediately communicate your artistic style and create a sense of intrigue. Use a well-chosen layout, color scheme, and typography that align with your work's aesthetics. A visually striking banner or slideshow featuring a few of your best pieces can entice visitors to explore further.
2. Galleries for Different Types of Art:
Organize your artwork into distinct galleries based on medium, style, or subject matter. This helps visitors navigate your portfolio efficiently and find what interests them. For instance, you might have separate galleries for oil paintings, digital illustrations, sculptures, and mixed media pieces. Each digital gallery should have a clear title and a brief description, offering context for the works within.
3. Clear and High-Quality Images:
Since online visitors can't physically interact with your artwork, high-quality images are crucial. Invest in professional photography or scanning services to capture the intricate details, textures, and colors of your pieces. Consistent lighting and angle are important to ensure an accurate representation. Including zoom-in functionality allows visitors to explore the finer nuances of your art.
4. 'About Me' Page:
Your 'About Me' page is a window into your artistic journey, inspirations, and personality. Share your background, education, and any significant milestones in your creative career. Explain what drives your passion for art and the themes that often appear in your work. Personal anecdotes and even challenges you've overcome can create a deeper connection with your audience.
5. Contact Information:
Make it easy for visitors to reach out to you. Include a dedicated 'Contact' page with a simple contact form or provide your email address for direct communication. You could also link to your social media profiles or any professional networking platforms you're active on. Ensure that the contact information is easily accessible from any page on your portfolio.
6. User-Friendly Navigation:
A user-friendly navigation structure is essential to guide visitors through your portfolio seamlessly. Incorporate a menu bar with clear labels (e.g., Home, Galleries, About Me, Contact) remain consistent across all pages. Consider adding a search function if you have a large body of work.
7. Mobile Responsiveness:
Given the prevalence of mobile devices, your portfolio must be responsive to different screen sizes. Ensure that your website layout adjusts gracefully to smartphones and tablets, maintaining the visual appeal and usability of your artwork.
8. Blog or Insights Section (Optional):
If you're open to sharing your creative process, artistic thoughts, or industry insights, consider adding a blog section. This can help you connect with a broader audience and showcase your expertise. Regularly updating this section demonstrates your commitment to your craft. Plus, a regularly updated blog, oozing with keywords, can improve the SEO of your site!