There is an eerie similarity of the new Netflix show titled 'Squid Game' to the art world, which follows debt-ridden contestants who volunteer to take part in a deadly series of children's games to win millions of dollars. The underlying theme of the show is 'capitalism is bad' after all. What's more, many of the creepy sets look like some of the booths that you may come across at recent art fairs. And if you haven't heard of it or watched it yet, where have you been? Within just 28 days after airing, the show pulled 111 million viewers, surpassing Bridgerton (2020-) to be the most-watched Netflix original series.
Like many scenes in TV and film, the South Korean writer and director Hwang Dong-hyuk has turned to art for inspiration.
Here are 5 art references within the hit new Netflix show everyone is talking about.
The Scream by Edvard Munch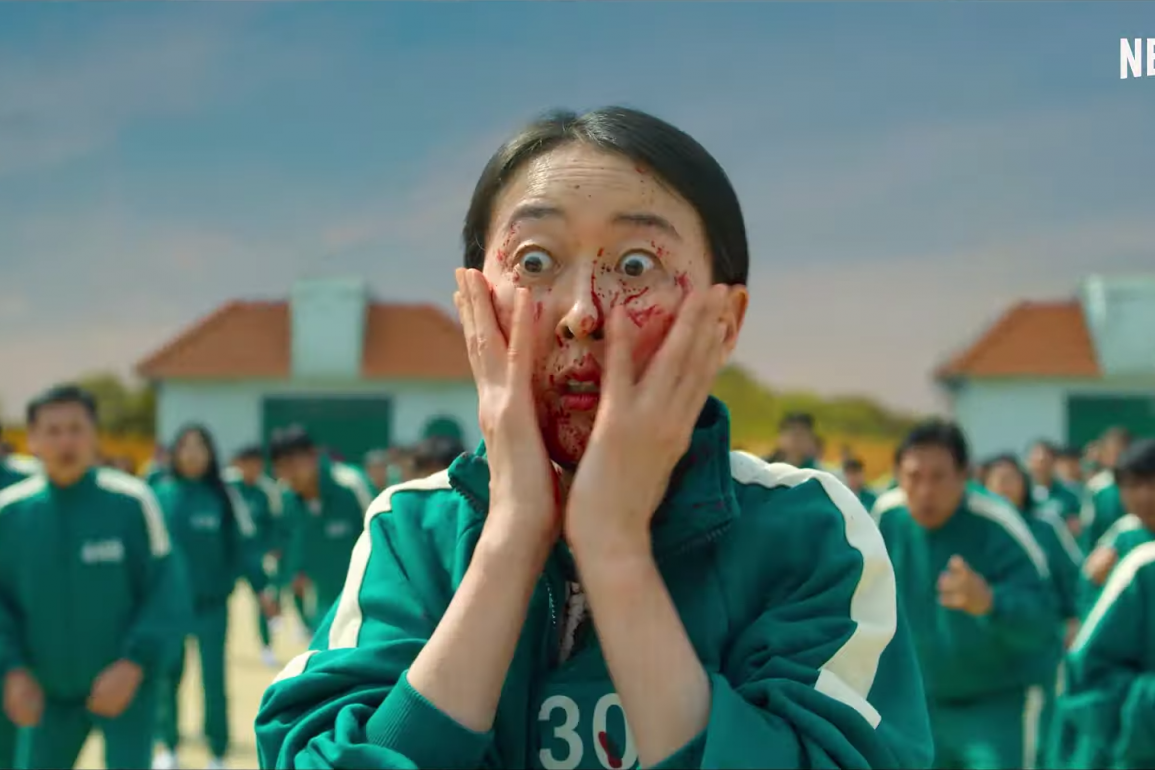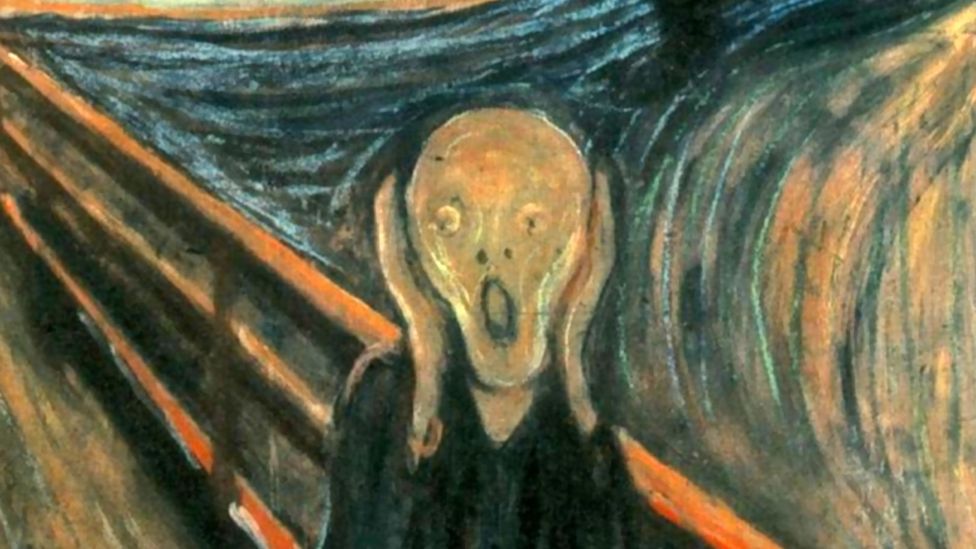 The Scream is the popular name given to a composition created by Norwegian Expressionist artist Edvard Munch in 1893. The agonised face in the painting has become one of the most iconic images of art, seen as symbolising the anxiety of the human condition – a perfect reference to the gory series.
Relativity by M.C. Escher
Relativity is a lithograph print by the Dutch artist M. C. Escher, first printed in December 1953. The first version of this work was a woodcut made earlier that same year. It depicts a world in which the normal laws of gravity do not apply. In fact, Hwang Dong-hyuk has acknowledged this artwork was an influence.
The Dinner Party by Judy Chicago
The Dinner Party is an installation artwork by feminist artist Judy Chicago. Widely regarded as the first epic feminist artwork, it functions as a symbolic history of women in civilization. There are 39 elaborate place settings on a triangular table for 39 mythical and historical famous women. It fits within an underlying theme within the show perfectly, as gender inequality is brought up in many episodes.
The Creation of Adam by Michelangelo
The Creation of Adam is a fresco painting by Italian artist Michelangelo, which forms part of the Sistine Chapel's ceiling, painted c. 1508–1512. It illustrates the Biblical creation narrative from the Book of Genesis in which God gives life to Adam, can be seen as an inspiration in ninth episode between two contestants.
Rothschild's Surrealist Ball
The legendary Rothschild family's surrealist ball is also a possible reference in the series. The iconic ball which took place on December 12th, 1972, is also an inspiration for the movie Eyes Wide Shut. Guests such as Audrey Hepburn, wearing a birdcage hat to Salvador Dalí joined Marie-Hélène de Rothschild at Château Ferrières for the Surrealist Ball. It is said that there was an interactive maze filled with butlers pretending to be cats, dinner plates covered with fur, table settings made of taxidermied tortoises and food served upon a mannequin corpse laying on a bed of roses, the bizarre was in abundance – and brilliantly so, just like the set and the VIPs' of Squid Game.