Hey there! Here is your Friday dose of the weekly art and fashion world low-downs.
Farewell Raf Simons
Designer Raf Simons is set to close his namesake label after 27 years. In a statement posted to his Instagram on Monday, the designer wrote: "I lack the words to share how proud I am of all we have achieved… Thank you all, for believing in our vision and for believing in me." The brand's spring-summer 2023 collection shown last month in London will be its final.
Banksy's Call to Arms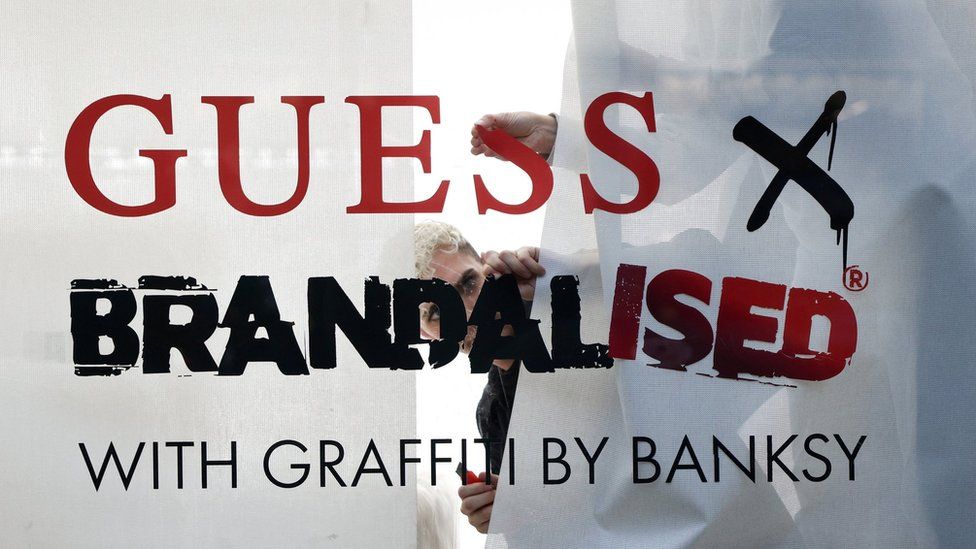 Street artist Banksy called for revenge this week against fashion brand Guess by encouraging shoplifting from the brand's Regent Street store in London via an Instagram post, for selling his designs without his involvement. The Guess collaboration featuring the artist's designs is in partnership with Brandalised, a company that licenses graffiti images for use on commercial products. The brand responded by closing the store and putting covers on the window displays featuring the artist's designs.
Droog Rag Bench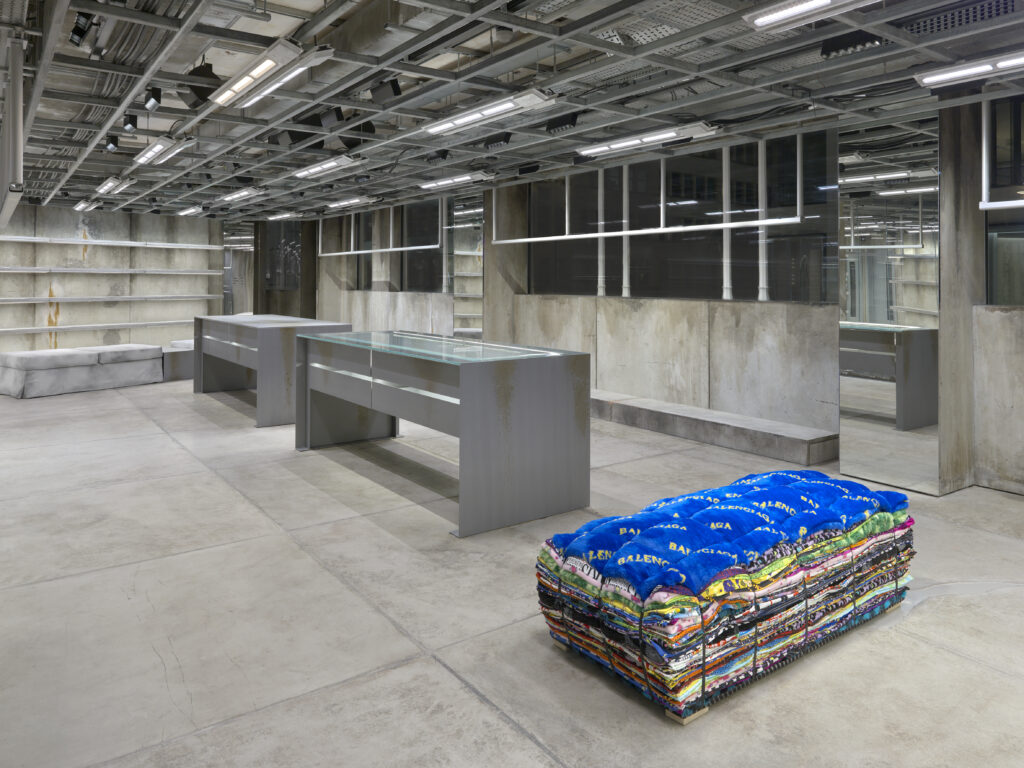 Balenciaga has designed a bench titled the "Droog Rag Bench" in collaboration with the Demna Gvasalia-headed label and artist Tejo Remy. The Dutch artist is well-known for finding new ways of reusing materials to create functional furniture, these particular models have been created entirely using Balenciaga off-cuts. The bench comes in three sizes (small, medium, and large) and ranges from US$18,000 to US$46,300.⁠
Eco-vandalism goes up a notch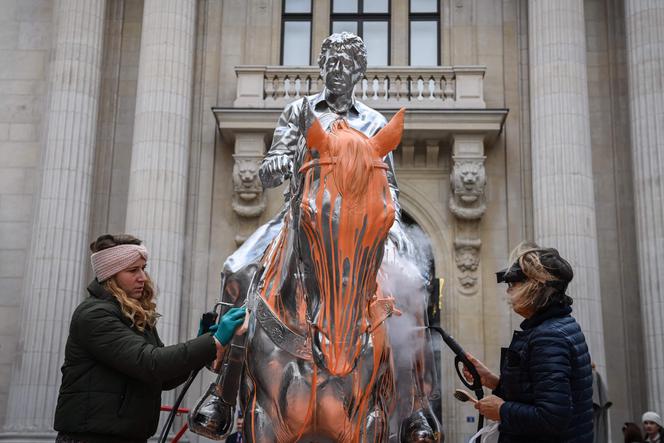 Climate activists from the Dernière Rénovation group have now targeted billionaire businessman François Pinault's private art collection in Paris, calling for strong actions from governments in favor of real ecological, social, and climate change. This week, 18 November, while one protestor threw orange paint on Charles Ray's 'Horse and Rider', another put a t-shirt on the horseman that read "We have 858 days left". The protest drew criticism from French culture minister Rina Abdul Malek. After a grueling cleanup effort, the work appeared to be unharmed.