Site-specific installations, politics and the position of art itself within global culture took center stage in the art world of the 90s. As the digital age was thrust into everyone's lives, many female artists responded by drifting towards real-life experiences and issues surrounding identity – especially the thoughts and feelings of being a woman during that decade.
Here we showcase the trailblazing females in the artworld that lead the scene of the 90s.
Shirin Neshat – b. 1957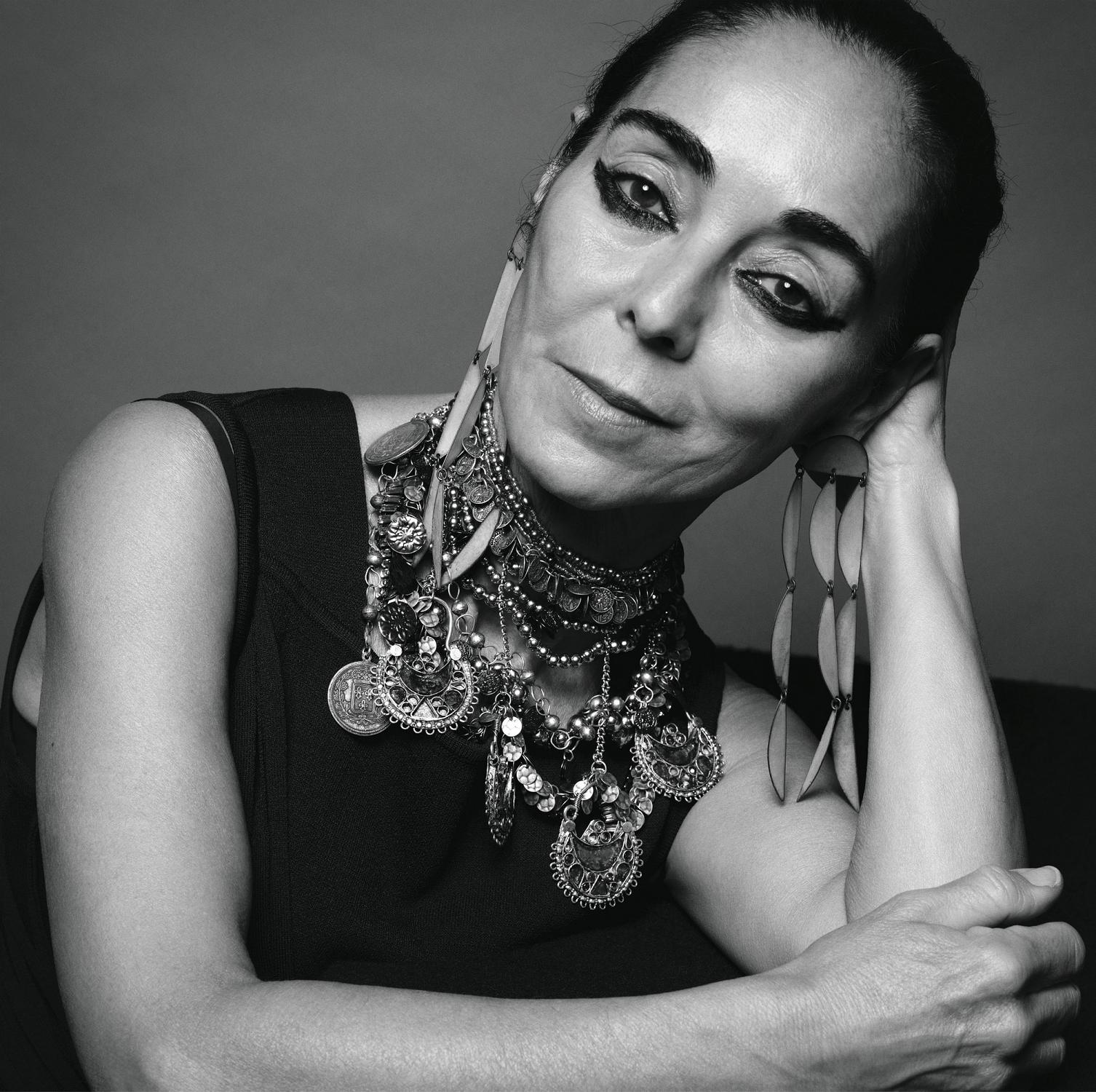 Born in Qazvin, Iran, Shirin Neshat moved to the United States in 1974 to study at the University of California at Berkeley, earning a BA and MA in fine arts. After graduating, she moved to New York City, where she worked at the Storefront for Art and Architecture for 10 years. Upon her return to Iran in 1993, 14 years after the Islamic Revolution, she began to once again create art. Known for her work in photography, video, and film, Neshat's projects often explore various oppositions, from Islam and the West to male and female. Her first video installations—Turbulent (1998), Rapture (1999), and Fervor (2000)—examined gender and society, specifically the restrictiveness of Islamic laws against women. She has said that she hopes the viewers of her work "take away with them not some heavy political statement, but something that really touches them on the most emotional level."
Mona Hatoum – b. 1952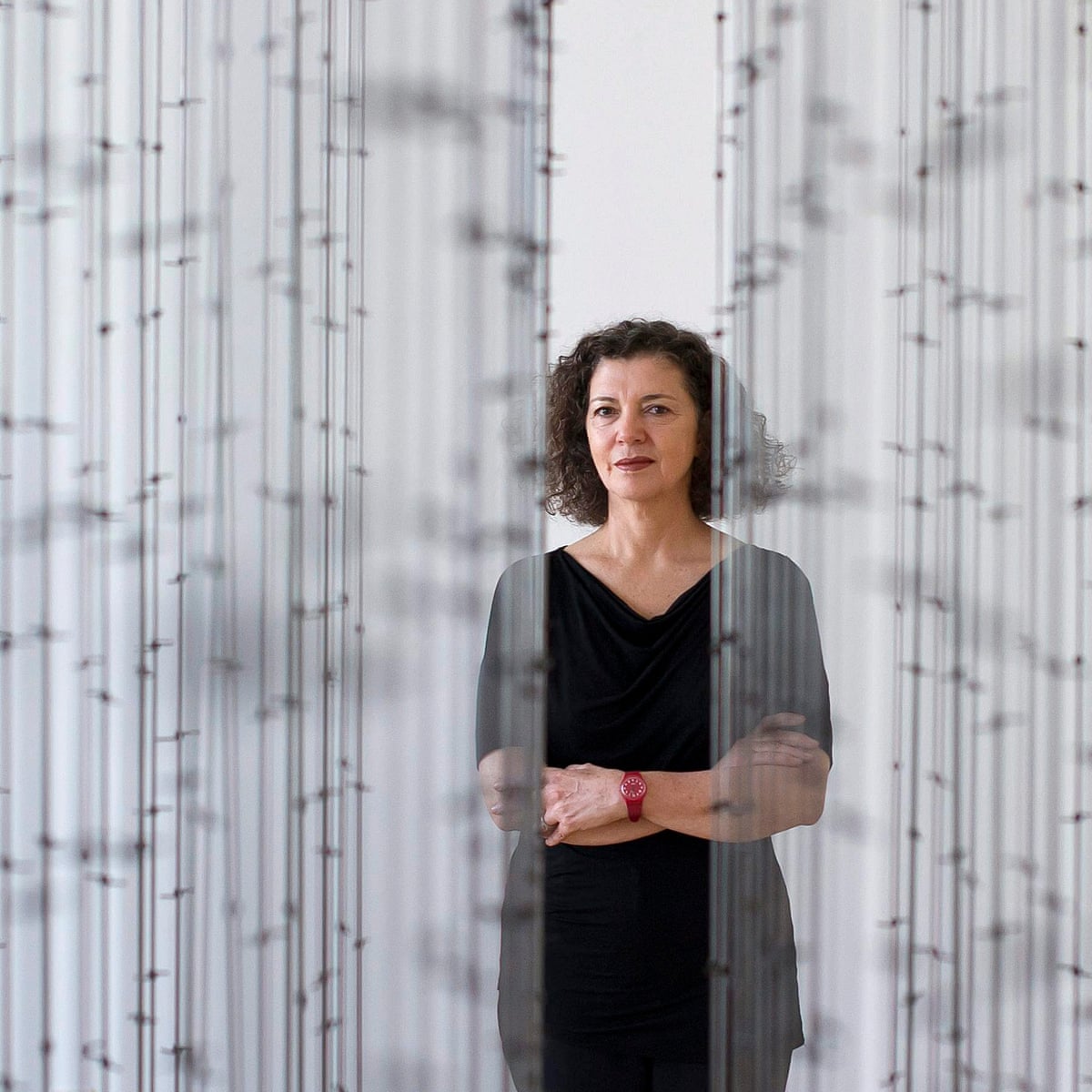 Mona Hatoum's work creates a challenging vision of our world, exposing its contradictions and complexities, often making the familiar uncanny. Her poetic and political oeuvre is realised in a diverse and often unconventional range of media, including installation, sculpture, video, photography and works on paper. Major works throughout the 90s included Light Sentence, created 1992, which drew inspiration from the artist's Palestinian roots: a cage of wire-mesh lockers in which a light bulb rises and falls ominously. Measures of Distance, is another standout work, created in 1988. The video is constructed from images of Hatoum's mother in the shower of the family home in Beirut. 'I've always had quite a rebellious and contrary attitude. The more I feel I am being pushed into a mold, the more I feel like going in the opposite direction.' She told BOMB Magazine in 1998.
Rachel Whiteread – b.1963
Dame Rachel Whiteread DBE is an English artist who primarily produces sculptures, which typically take the form of casts. She was the first woman to win the annual Turner Prize in 1993, with her concrete casting of a terrace house slated for demolition in a working class neighborhood of London, titled House. Whiteread was one of the Young British Artists who exhibited at the Royal Academy's Sensation exhibition in 1997.
Jenny Saville – b.1970
Jenny Saville RA is a contemporary British painter and like Rachel Whiteread is one of the founding members of the Young British Artists. She is known for her large-scale painted depictions of nude women. Like many YBAs her career was launched by leading British art collector Charles Saachi, who showcased her artwork Plan in the Young British Artists III exhibtion in 1994. Saville has been credited with originating a new and challenging method of painting the female nude and reinventing figure painting for contemporary art. She gained her degree at Glasgow School of Art (1988–1992), after which she was awarded a six-month scholarship to the University of Cincinnati where she enrolled in a course in women's studies. Saville commented that during her time in Cincinnati, she saw "Lots of big women. Big white flesh in shorts and T-shirts. It was good to see because they had the physicality that I was interested in" – a physicality that she partially credits to Pablo Picasso, an artist that she sees as a painter that made subjects as if "they were solidly there…not fleeting."
Kara Walker – b. 1969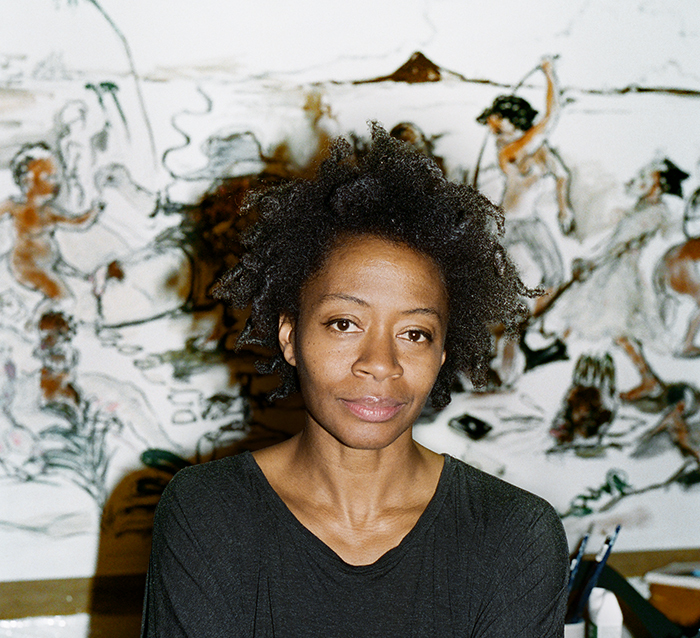 Kara Elizabeth Walker is a contemporary African-American silhouettist, print-maker, installation artist, and film-maker known for her exploration of race, stereotypes, gender, and identity throughout American history. She is best known for her room-size tableaux of black cut-paper silhouettes. Walker received her BFA from the Atlanta College of Art in 1991 and her MFA from the Rhode Island School of Design in 1994. Walker found herself uncomfortable and afraid to address race within her art during her early college years. However, she found her voice on this topic while attending Rhode Island School of Design for her Master's, where she began introducing race into her art. She first came to the art world's attention in 1994 with her mural Gone, An Historical Romance of a Civil War as It Occurred Between the Dusky Thighs of One Young Negress and Her Heart. At the age of 27, she became the second youngest recipient of the John D. and Catherine T. MacArthur Foundation's "genius" grant.
Vanessa Beecroft b.1965
Vanessa Beecroft the Italian-born American contemporary performance artist, who now works with Kanye, also works with photography, video art, sculpture, and painting. Many of her works have made use of professional models, sometimes in large numbers and sometimes naked or nearly so, to stage tableaux vivants and explore themes of narcissism, voyeurism, politics, eating disorders, the female form, and the female gaze.. Her first art exhibition VB01 (1993) was in a gallery in Milan and featured a performance with other female students from Brera Academy wearing Beecroft's clothing, and sharing Beecroft's "Book of Food", a diary documenting her food consumption (mainly entries detailing her bulimic eating habits) from 1985 and 1993. Since her launch into the artworld in the 90s Beecroft has staged over 60 performances at numerous institutions that include the Guggenheim Museum, Gagosian Gallery, Andrea Rosen Gallery, and Moma P.S. 1 in New York, NY, the Venice Biennial and Galleria d""Arte Moderna, in Bologna, Italy, as well as the Wacoal Art Center, Tokyo, Japan, and the Institute of Contemporary Art, London.
Julie Mehretu – b. 1970
Julie Mehretu is an Ethiopian born, American contemporary visual artist, known for her multi-layered paintings of abstracted landscapes on a large scale. Her paintings, drawings, and prints depict the cumulative effects of urban sociopolitical changes. In her highly worked canvases, Mehretu creates new narratives using abstracted images of cities, histories, wars and geographies with a frenetic mark making that for the artist becomes a way of signifying social agency as well suggesting an unravelling of a personal biography. The diversity and cultural complexity of the 90s was truly encapsulated in Julie Mehrutu, and she played a key role in the art worlds slow diversity moving foward. This year Mehretu was included in Time magazine 's 100 Most Influential People of 2020.