Welcome to our Friday Art, Pop, and Fashion newsletter!
This week, Freddie Mercury fans are swarming Sotheby's for the "Freddie Mercury: A World of His Own" view. Plus, uncover the shocking story of stolen British Museum artifacts appearing on eBay. Stay tuned for this and more!
Billionaire Art Collectors Liu Yiqian and Wang Wei to Sell $150 Million Art Trove at Sotheby's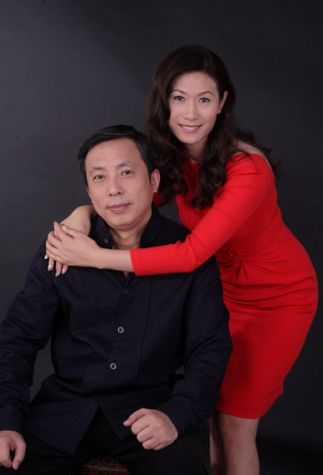 Billionaire founders of China's Long Museum, Liu Yiqian and Wang Wei, known for their audacious art acquisitions, are set to sell around $150 million worth of Western modern, postwar, and contemporary art at Sotheby's this fall, amid a downturn in the art market and economic challenges in China. Sotheby's secured the consignment amidst a 22.7 percent decline in global auction sales during the first half of 2023. The Long Museum itself is not closing, and proceeds will fund cultural initiatives and acquisitions.
Jacquemus Unveils Explosive Marketing for Latest Bag Collection
Jacquemus' latest addition to their bag collection is causing quite the explosion – literally. The innovative French designer has unveiled a captivating CGI video showcasing one of his bags inflating in a spectacular fashion amidst the serene backdrop of a picturesque beach enclave. This whimsical marketing approach is just another example of the French designer's penchant for imaginative promotions; previous campaigns featured oversized bags meandering through the charming streets of Paris and bags suspended from trees in Provence.
Stolen British Museum Artifacts Valued Found on eBay
Stolen British Museum artifacts, valued at nearly $64,000, have emerged on eBay for as little as $51. 'More than 1,500' artefacts were stolen from museum, internal investigation reportedly reveals. These missing items, mostly gold jewelry and semi-precious stones dating from 15th century BC to the 19th century, had not been recently displayed and were primarily used for academic purposes. Some of these stolen pieces had appeared on eBay since 2016, leading to suspicions of internal theft.
Heartstopper's Louvre Trip
Dramas on streaming platforms are embracing their artistic side. In the second season of Netflix's Heartstopper, featuring teenage lovers Charlie and Nick, a school trip to Paris includes scenes at the Louvre, though there's speculation it might actually be London's Dulwich Picture Gallery. Meanwhile, Amazon Prime's comedy Red, White & Royal Blue depicts a British prince's romance with the US President's son, including a passionate moment at London's Victoria & Albert Museum, where they explore their love amid sculptures by Michelangelo, Rodin, and Bernini, showcasing the power of museums in healing young hearts.
Freddie Mercury Fans Flock to Sotheby's Exhibition in London
Freddie Mercury: A World of His Own: 16,000 square feet, 15 galleries, over 2,000 visitors on day one! Freddie Mercury fever has swept London's West End, as fans eagerly queued around the block for Sotheby's exhibition, showcasing the iconic Queen front man's personal and artistic treasures, on display. The exhibition that includes Mercury's Yamaha Grand piano, stage costumes, and Japanese art is free and open to the public until 5 September.