We have all heard the phrase 'starving artist'. And if not – a starving artist is an artist who sacrifices material well-being to focus on their artwork. They typically live on minimum expenses, either for a lack of business or because all their disposable income goes toward art projects … sound familiar.
True artists thrive of the value of having their work experienced by the public. The greater the audience one's work reaches, the greater impact the artist can have on thought and the public's opinion after all. However, the funds to live comfortably would be much appreciated too. When thinking of some of the great Old Master artists today, images of velvet gowned king like figures being fed grapes on a gold throne spring to mind – but this isn't always the case; especially for these infamous artists.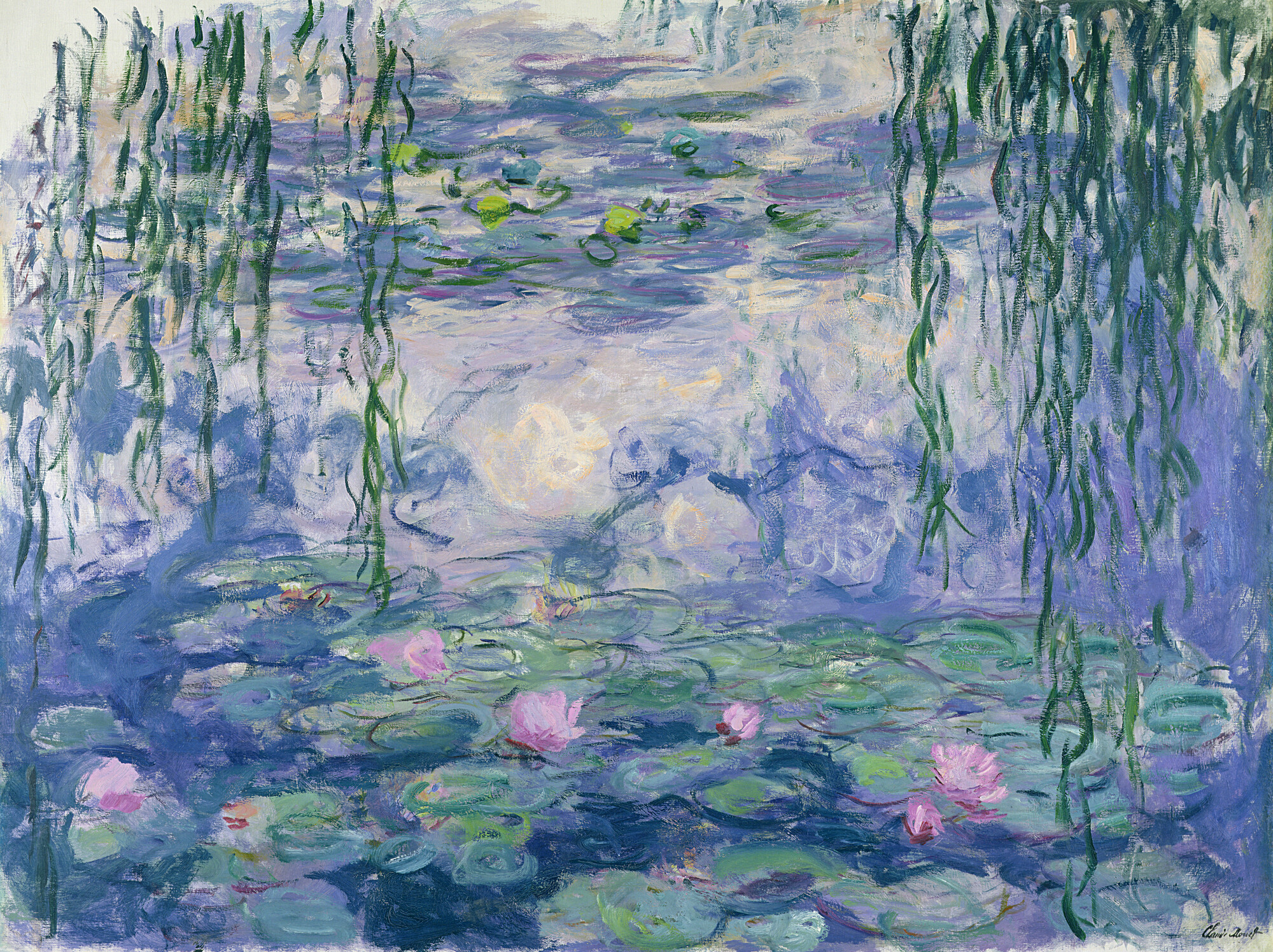 Claude Monet
The great works that now live in galleries around the world by Claude Money were first regarded to be "formless, unfinished and ugly." As a result, Monet and his family were forced to experience abject poverty for much of their lives. It was not until the 1880s that his works began selling, nearly a decade after creating his best works. Claude Monet would eventually go partially blind, changing the style of his paintings; to be consisting of great bursts of colour without any clear shape. Despite the negativity toward his work, the founder of French Impressionism continued to persevere.
Johannes Vermeer
Dutch artist, Johannes Vermeer was the son of an art dealer, eventually taking over the family art business when his father died. Vermeer began producing his own work but was never commissioned by the church or the nobility to paint. Instead, Vermeer's genre of painting was catered to the provincial middle class that did garner a great salary. As a result, in 1675 Vermeer borrowed money and by using his mother-in-law as a co-signer. He was unable to pay back the loan because of a lack of sales and left his family in debt. Johann Vermeer's paintings were overlooked by art historians for two centuries after his death.
Vincent Van Gough
Van Gough, although one of the most famous artists to this day, only sold a single painting during his lifetime. Born in 1853 in the Netherlands, Vincent Van Gogh discovered French Impressionism in Paris, which would have such a profound impact on his artwork. After moving to the south of France, Van Gogh's paintings began to go grow brighter, as he seemed inspired by the region's strong colour and sunlight. While there Van Gogh produced over 2,100 artworks, 860 of which were oil paintings.
One thing these all these artists have in common (apart from being men) is that they all persevered to carry on with their passion of working in the arts and moving people with their work. Without the dedication, these artists would not have inspired other artists and movements today.
Managing money and making ends meet when you're on a low income takes careful organisation.

Here are ways to help you not end up in the same fate as the artists above.
Work out your budget
The first step to taking control of your money is working out your living costs, including knowing what's coming in, what's going out and when. Making a budget gives you a clear picture of where your money goes and shows you where you might have a chance to save money. It will also help you see whether you're living within your means.
Look at ways to cut costs
It can be difficult to increase the amount of money you have coming in, but you have much more control over what goes out. You can save hundreds of pounds by switching utility providers and shopping around for lots of things, including your food, clothes and holidays.
Track your spending
It can be helpful to carry a small diary to keep track of your spending. It's easy to forget small purchases, but they soon add up!
Review your budget regularly
Once you've started to budget effectively you should review your spending regularly. There's no set time to do this, but it's worth checking every few months.
Budgeting tools
Almost everyone wants to improve how they save and budget their money — and the tech world has taken notice by releasing a steady stream of financial tools to lend a hand. Have a go at downloading a budgeting app to watch out for your spending.

Mint, for saving more and spending less
YNAB and EveryDollar, for zero-based budgeting
PocketGuard, for a simplified budgeting snapshot
Clarity Money, for all-inclusive budgeting
Goodbudget, for shared envelope-budgeting