Ok, we are losing track …what day of quarantine is it now!?
You have probably watched Love is Blind twice by now. Scrolled through Instagram to death by and given in and downloaded Tik Tok – then instantly regretted it.
How about putting down the remote and trying some activities away from the screen before you eyes go square.
Find out some ideas below.
Make a pinch pot
Many people enjoy making pinch pots because of their relatively easy construction and forgiving form. To begin, choose a clay to use. There are different clay types that have different firing requirements and can be used in different ways. Next, form the pinch pot by rolling the clay into a ball and thinning out the walls with your fingers. Let the pot dry completely before baking it.  If it needs to be fired in a kiln you can put it aside for that merry day and carry on making more creations.
Make your own face mask

The Lovers, 1928 by Rene Margritte
All your local stores sold out of face masks? How about making your own? You can find a free pattern and instructions here.
Kokedama
What the hell is kokedama we hear you ask? Well …The word kokedama translates as 'moss ball'. Japan's answer to the hanging basket, kokedama are simple, fun and rewarding to achieve. To make a kokedama, the root balls of small plants are wrapped in moss and hung up for decoration. Your kokedama can be used to adorn walls, fences, balconies, shady alleys, hanging from trees or indoors. Find out how to make one here.
Tie dye

Tie Dye hat by Ganni via Net-a-porter 
Want to look groovy while social distancing? Why not tie dye all your clothes? Or if you want to aim for a more subtle look, why not give it a go on a pair of white socks or even cooler a bucket hat? We are guessing the last time you did this activity was when you were 12, so remind yourself on how to tie dye here.
Macrame

Marcrame prints via Prints Magazine 
Macrame has been a popular way to decorate for decades, bringing texture and warmth into a home with knots that can be put together in unique ways to create one-of-a-kind plant hangings, wall hangings and more. It's easy to learn how to macrame because you only need to know a handful of knots to create a fun macrame project. Learn more here.
Drawing / Painting

Image of Brittany Spears via Attitude 
Have you joined in the latest mindfulness craze yet that is the adult colouring phenomenon? Trust us, adult colouring is really a thing. And it's hugely popular. What once was an activity that kept us entertained as kids, is now returning as a trend for adults. Therapeutic elements parents sought to keep their children calm or entertained before bed time, are now being applied to adults, to help distract them from the daily pressures of life – with claims by many that colouring is a form of meditation that helps you achieve mindfulness.  And if those are the benefits to coloring than painting must also be in the same mindful category. Find out more about mindful art here and here.
Embroidery & Knitting

Image of Kristin Davis via eclecticitee
Knitting and embroidery have long since earned back its cool points, with social knitting groups such as Stitch & Bitch populating quirky bars and vintage-looking cafes all over the world. Medknitation aims to get the overstimulated to turn off their phones and achieve flow by stitching. In fact, according to Jane E. Brody's recent article for The New York Times: "The Craft Yarn Council reports that a third of women ages 25 to 35 now knit or crochet." So let the record state: knitting isn't just for grandmas anymore.
LinkedIn Headshots

Image of Kim Kardashian via Fashionista 
Let's face it getting a new Linkedin headshot by the inhouse photographer at work is awkward af. How about trying to do one on your own or getting your quarantine buddy at home to help you. Find a solid backdrop, stick on your best work outfit, fix up your hair and makeup and work it!
Cooking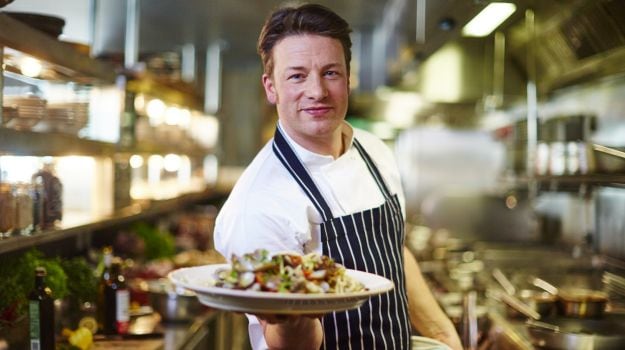 Jamie Oliver via NDTV

Cooking with food rations obviously will limit what you can create at home. That is where British chef Jamie Oliver comes into play by sharing his easy-to-follow, super-flexible recipes. With lots of useful swaps and tips to help you feed yourself and your loved ones in these unique times via his new show Keep Cooking and Cary On. Time to celebrate freezer faves, big up the store cupboard and get creative with whatever you have to hand. Time to keep cooking and carry on and find the episodes here.
Re-potting your plants and create plant cuttings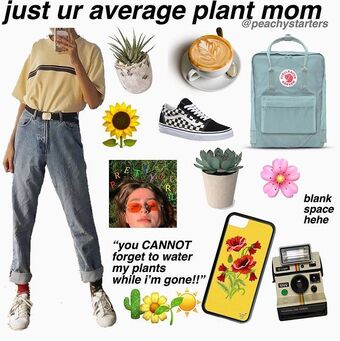 Image via Aesthetics Wiki

Plant mums! Are you so stir crazy that you're looking for a good reason to get your hands dirty? Late winter/early spring is a great time to repot houseplants since they're getting ready to begin their spring growth spurt. Find out how to repot your plant here. Want more plant babies around the house but can't leave the house? Why not try rooting your plant cuttings. Plants can be propagated in a number of ways, each species with a different methods. Rooting plant cuttings is one of the simpler techniques and you don't need to be an expert horticulturist to try it. Find out more here.
Make Candles

Image via Domina

It is scientifically proven that burning a candle can have many health benefits. Scented candles that use quality essential oils can promote relaxation, reduce anxiety and stress and induce quality sleep. Perfect for these stressful times. But did you know you don't need to spend $65 on Diptyque candle to reap those benefits. You can make your own using old containers around your home. Just purchase the wax, wicks, and scents and you are good to go. Find out how easy it is to make candles at home here.
Make Jewellery
There are so many different ways to make jewellery. From pasta necklaces to beaded bracelets – the list is endless. But have you ever thought about making jewellery from clay? What was once a high school project has now been churned out and finely tuned via Pinterest into something quite chic. Find out how you can make your own clay jewellery here.
Wax Food Wraps



Image via Good Housekeeping

You don't have to add to the plastic waste problem by throwing away endless pieces of cling wrap. Enter beeswax wraps: The pliable covers fold up around foods and cover bowls of leftovers. Rinse clean with cold water and mild soap (hot H2O would melt the wax!) and you can reuse them time and time again. These buzzy storage solutions sell for about $18 for a pack of three on Amazon, but if you're feeling crafty, they're super easy to DIY.
Mend your worn & torn clothes

Image via Getty images
Now you have probably had the time to re-organise your whole wardrobe you have probably noticed a couple of items need some TLC. Save some money by sending them to the tailor and give it a go on your own.
Make-up tutorials
All dressed up but no where to go? There is nothing wrong with that! How about learning from some of the best make-up youtubers out there and painting your face on to chill around the house and eat snacks all day like the queen you are.
Reading and lots of it!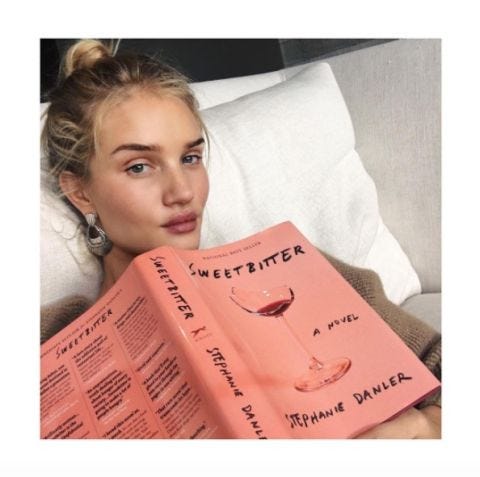 Image via Elle
Time to get back into reading now you have all the time. Find out our go to reading lists here and here.  Finished all your books? Then you can re-read our printed magazines!
And remember the number one tip for finding the craft or hobby that's right for you? Patience. And don't forget to have fun!
Stay kind. Be well. And stay home if it's humanly possible.
 Text by Peigi Mackillop