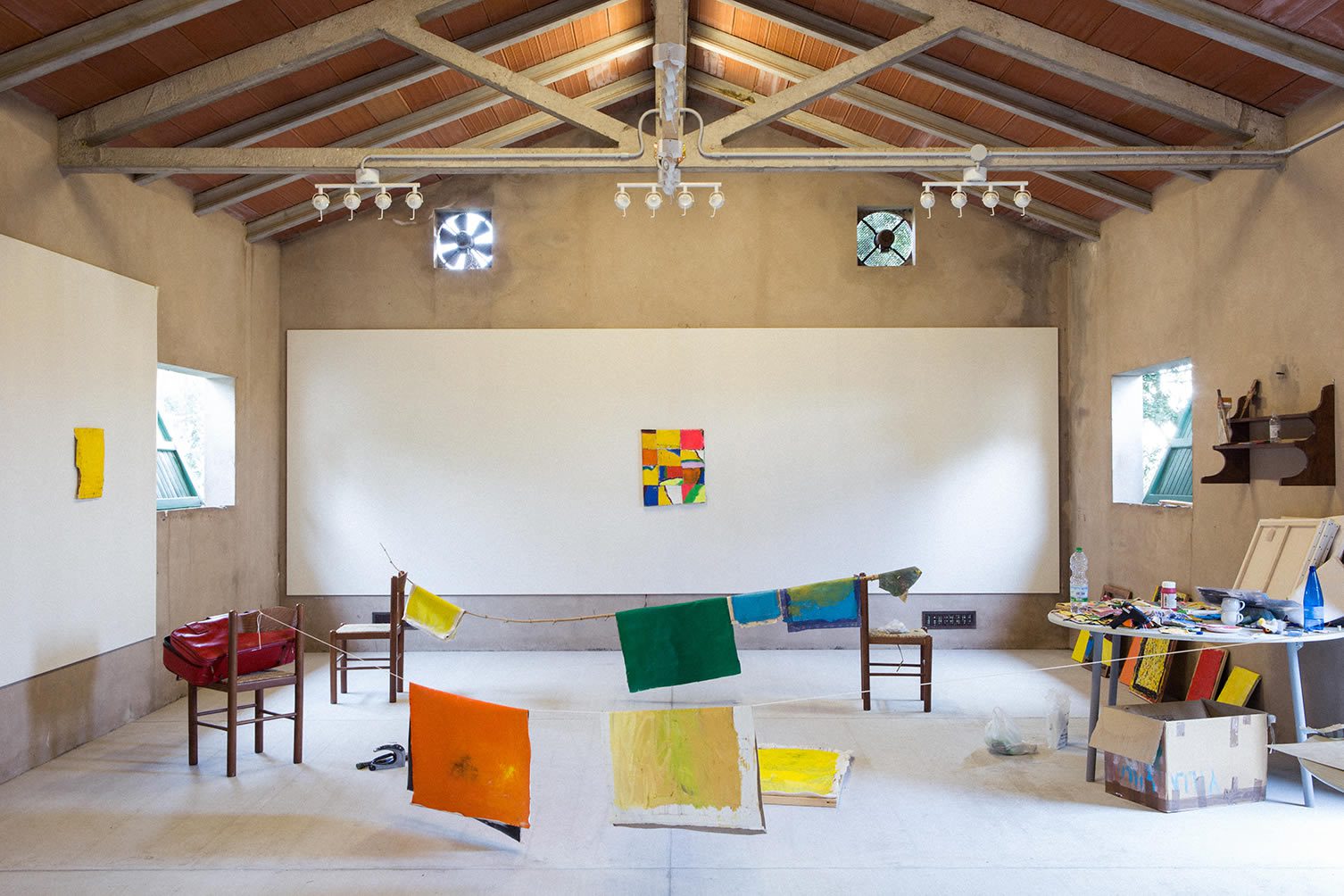 Finding it hard to reinvigorate your creative spark in the studio/office that you have been holed up in all year due to the lockdown?
We could all do with spending some time in an art retreat surrounded by nature to express ourselves and to be in our creative process with no interruptions, especially after the year we have all had.
Artists retreats usually involves staying somewhere in nature at a retreat centre or at an artist residency, solo or with fellow creatives. There are so many options around the world if you want to get out of the studio and into the magic of nature. Artists retreats are not limited to visual artists, painters, writers, composers. musicians, dancers and designers. They can be for anyone looking for professional development or interested in enhancing their creative work. Whether you are an art writer, watercolour painter, a fine art enthusiast or mixed media artist, being in a community with like-minded people is always a nurturing and inspiring experience.
Taking three days, a couple of weeks or even longer than a month devoted to your craft and creativity can make all the difference.
Time to get out and create magic en plein air to break through those creative blocks.
Let your creativity flow with any of these artist retreats in 2021.
Fordypningsrommet (which means 'room for deeper studies') is a series of raised houses clad in Kebony — a sustainable alternative to tropical hardwood — where guests can concentrate on creative pursuits, disturbed only by the majesty of nature; the Aurora Borealis or crisp coastal breezes. Musician Håvard Lund founded Fordypningsrommet, which is the northernmost artist's retreat in the world. The enclave of cabins was designed by TYIN Tegnestue Architects and their mentor Sami Rintala, and are set into the rocky terrain of the Fleinvær archipelago in the Arctic Circle. Artists can apply to stay for free, with a committee of musician Nora Taksdal, director Katrine Strøm, and Lund himself, approving talent who will be invited to showcase the fruits of their stay at a public event afterwards. Amateurs are welcome too – groups of up to 12 people can stay, available for a week's rental at 3,600€. Among the stilted accommodations is a sauna, kitchen house, studio, bathhouse, sleeping houses and a 'tower for big thoughts'.
This building set between the beach and the mountains provides a home for the Casa Wabi Foundation, an arts charity established by Mexican artist Bosco Sodi and directed by Patricia Martin, best known as the curator of Latin America's largest private art collection, the Colección Júmex. This creative retreat on the Mexican seafront offers a set of six huts for guests to stay in. Japanese architect Tadao Ando paired his trademark concrete with a local thatching technique to design the complex, which is divided into zones by a huge curved wall. There is not a single pane of glass anywhere around the site, and the only mechanical ventilation installed is in the gallery. The aim was for the house to feel as exposed to nature as possible. The Art residencies that opened in late 2014 are by invite-only, with artists' work judged on its social merits.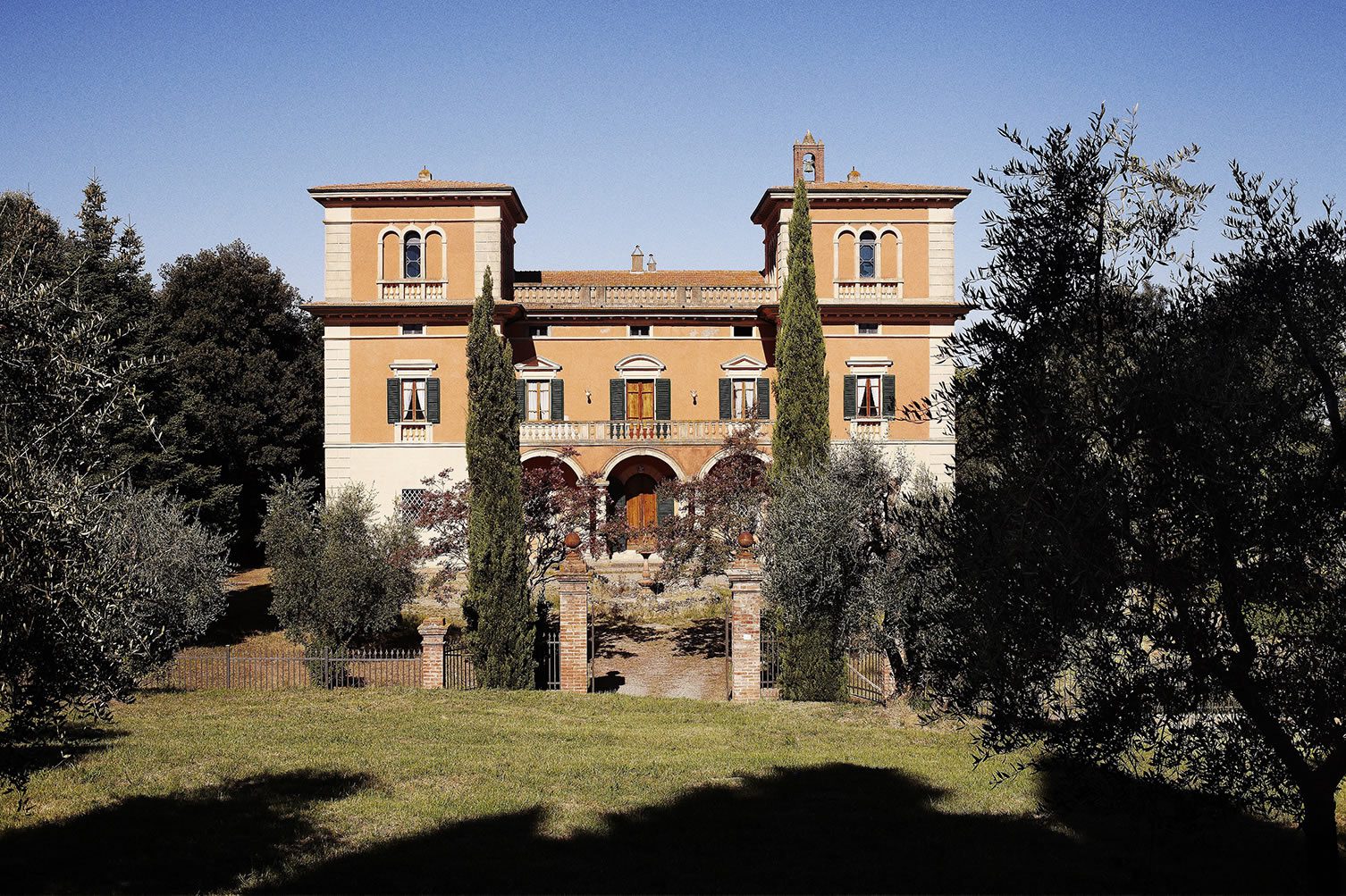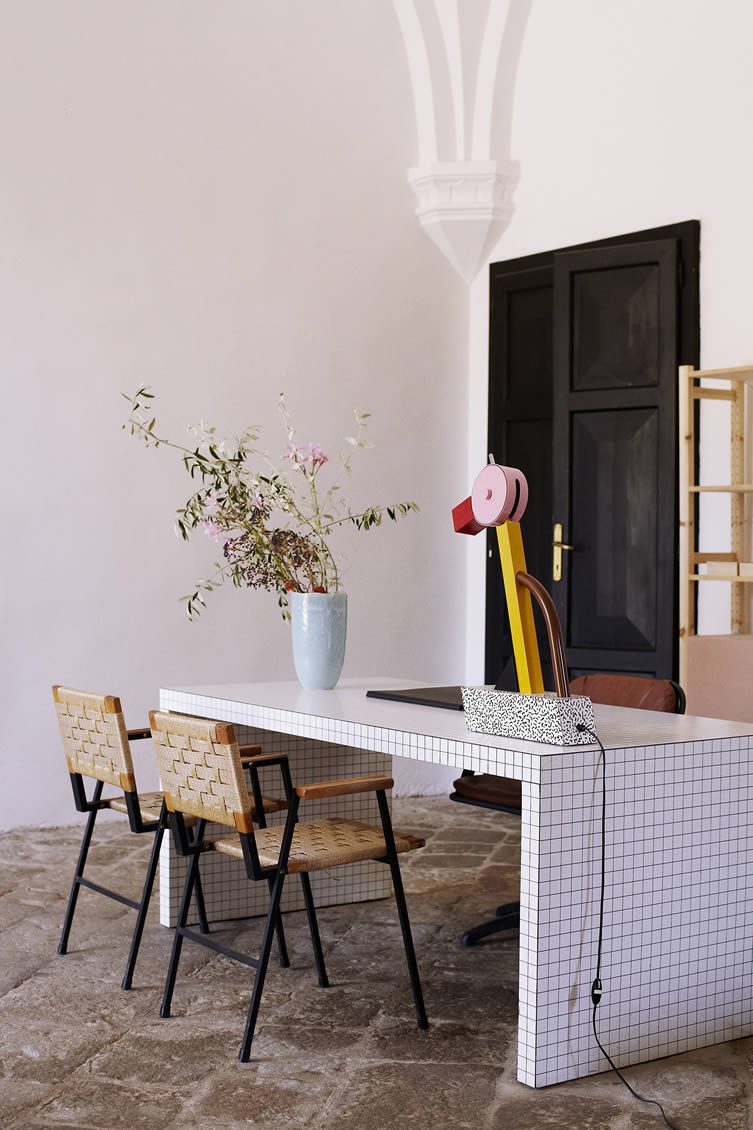 This 19th-century neo-Renaissance villa is set in the Tuscan countryside, Villa Lena resides among 500 hectares of green, rolling hills, vineyards, olive groves, organic vegetable gardens and art.Its residency programme welcomes writers, musicians and artists for two-month-long periods, with accommodation, food (from the grounds) and studio space provided in exchange for a programme of talks and workshops. Before leaving guests must leave an artwork behind as a record of their stay. The project is founded by Lena Evstafieva (contemporary art collector), Jérôme Hadey (Lena's musician husband), and Lionel Bensemoun (co-founder of infamous Parisian nightspot Le Baron, with street artist André Saraiva).
Artists and writers wanting to play out a "desert fantasy" can rent a tiny sleeping pod at a remote campsite in southern California, which looks like a scene from a sci-fi film. Set in the stark and cactus-dotted landscape of Joshua Tree National Park, this artist residence made up of the 12 'stations' is by artist Andrea Zittel, who is known for her explorations into self-sufficient and sustainable living systems. Arranged like a campground, the site's amenities include outdoor showers and a communal cooking area – designed to encourage visitors to socialise. "It's sort of a cross between a retreat and a residency and a normal campground," said Zittel in a video by Art21. Stays are by invite-only and require an online form and a letter of intent to qualify.
This growing network of small-scale off-grid art spaces in distinct and diverse locations around Scotland was set up by artist Bobby Niven and architect Iain MacLeod in 2011. The Bothy Project offers opportunities to stay, work and study in simple shelters designed to optimise exposure to their unique settings. Taking traditional bothies – basic shelters usually found in remote areas across Scotland and left unlocked for passersby to use – as their model, they have created three cabins in collaboration with artists and designers including Alex Finlay and Douglas Flett Architects. Artists, makers and researchers can apply to stay in the dwellings for self-funded residencies, including Sweeney's Bothy which inhabits the isolated surroundings of the Isle of Eigg and Inshriach Bothy secluded forest clearing within the Cairngorms National Park.
Fogo Island Inn sits on an island, off an island, at one of the four corners of the Earth. Every one of our 29 one-of-a-kind guest rooms and suites has dramatic floor-to-ceiling windows that open onto the wildest and most powerful ocean on the planet. A stimulating relief from the numbing uniformity of modern times, the award-winning Inn, designed by architect Todd Saunders, is built on the principles of sustainability and has transformed the island into a cutting edge artists haven. The Inn is a community asset, and 100% of operating surpluses are reinvested into the community to help secure a sustainable and resilient future for Fogo Island, Newfoundland. Fogo Island Arts welcomes creatives from across disciplines to embark on residencies that can last up to a year – with the aim of helping to develop the region and encourage tourism. Guests can stay in one of four cabins which are set on metal stilts and scattered across the landscape. You can reach Fogo year-round, but non-winter months are more pleasant.
The Swatch Art Peace Hotel artist residency is designed to bring together artists from around the world to experience a unique cultural environment dedicated to contemporary art in the extraordinary city of Shanghai. The focus of the residency is on creative exchange. Artists are free to engage in individual or joint projects. International artists are invited for up to six months where they are given access to their own live-work space located crossroads of the the Nanjing Road and on The Bund, designed by Parisian collective Jouin Manku. The artists can expect to get pampered with all five-star hotel amenities and also access the leisure zones and free-use event spaces that are spread across six floors. The payment for the stay has to be paid in kind where the residents are requested to leave behind a piece of their work at the hotel. This is in form of a site-specific piece that would be on a permanent display in the hotel.
Stonneleaf retreat is an artist residency and creative space for women and families, set in the Catskill Mountains of New York. It was founded in 2017 by Helen Toomer and Eric Romano to foster and support connection and community within a calm, natural setting. Co-founder Helen Toomer is a leader in the arts, with over fifteen years' experience organizing events, exhibitions and residencies. She is dedicated to uplifting women in the arts. Other Co-founder Eric Romano also has high art credentials,as he is also the owner and founder of SPACE design + production and has designed and produced over 100 art and design fairs in the US and Europe including; Independent, UNTITLED, PULSE Contemporary Art Fair, ARCOmadrid and Outsider Art Fair.